Auto Gravity Double Body Rice Mill Paddy Separator(MGCZ Series)
In rice milling process, after paddy husking, the brown rice/husk/paddy passed through husk separating step, left out paddy should be separated before polishing or whitening. Its working principle is based upon gravity.Paddy mixed brown rice is slowly and thinly shook in a slanting flat tray. At a right shaking speed, pitch and slanting angle, paddy will float up from brown rice. While shaking, both brown rice and paddy will move along the tray length. At the end of tray will be 2 release paths, the higher one is for paddy and the lower one is for brown rice.
Paddy Separator with uniquely designed dimples ensures perfect separation of paddy from the mixture of paddy and brown rice. The Separator are having growing demand in the Modern paddy mills, it is a very efficient machine which separates paddy from shelled grains.
We are recognized as one of the most reliable Paddy Separator Suppliers in China. We are highly engaged in offering wide range of Paddy Separator Machine, this seperate machine has strong adaptability and high separating efficiency, simple structure and convenient operation. The materials used in the manufacturing of the Gravity Paddy Separator are of optimum quality that ensures high durability and resistivity to various adverse conditions. We also provide the Double body Paddy Separator, various notable features like high speed flawless working, easy operation and low maintenance costhas attracted customers from worldwide to place repeated orders . These Paddy Separator Machines are widely used in many Small and large scale Rice Mill production industries.
1. Product description
MGCZ Series Double Shift Gravity Plansifter is mainly used in the separation procedures of coarse grains in the rice processing projects.The paddy separator machine is an ideal equipment for separating pure brown rice from the grain mixture by taking advantage for the difference of the gravity and surface frictional coefficient between brown rice and paddy, it is particuarly suitable for mixed grain and effective in improving the purity of brown rice and in increasing output.
The double shift gravity paddy separator has strong adoptability to the materials featuring high combination of types. After using double sieve, it would feature characteristics of high output, stable operation, convenient operation and high automation etc.
Assimilated the latest overseas techniques, MGCZ double body paddy separator is proven to be perfect processing equipment for rice milling plant. It separates mixture of paddy and husked rice into three forms: Paddy mixture and husked rice.

2. Characteristics
1. Balance problem of machine has been solved through binary construction, thereby performance steady and reliable.
2. The edge type swing mechanism and beating of one-way clutch make the service life of parts greatly improved.
3. Adopting international standard, advanced manufacturing technology make the machine keep compact construction, small required area, and exquisite appearance, smooth running, easy maintenance.
4. Equipped with automatic stop device, easy operation, hugh automation and reliable.
5. Low noise, low power consumption, big capacity per unit sieve area;
6. Strong separating, wide applicability.
7. Separating effect for short-grain rice will be better.

3. Technical parameters
Type

MGCZ46×20×2

MGCZ60×20×2

Capacity(t/h)

4-6

6-10

Spacer Plate Setting Angle

Vertical

6-6.5°

6-6.5°

Horizontal

14-18°

14-18°

Power

2.2

3
4. Photos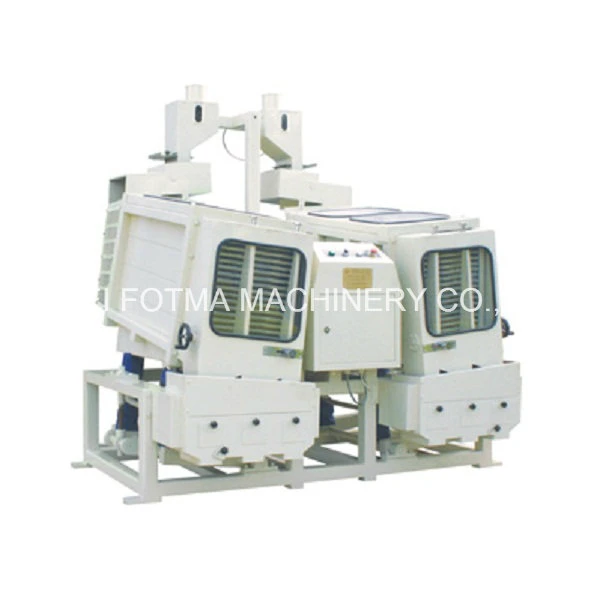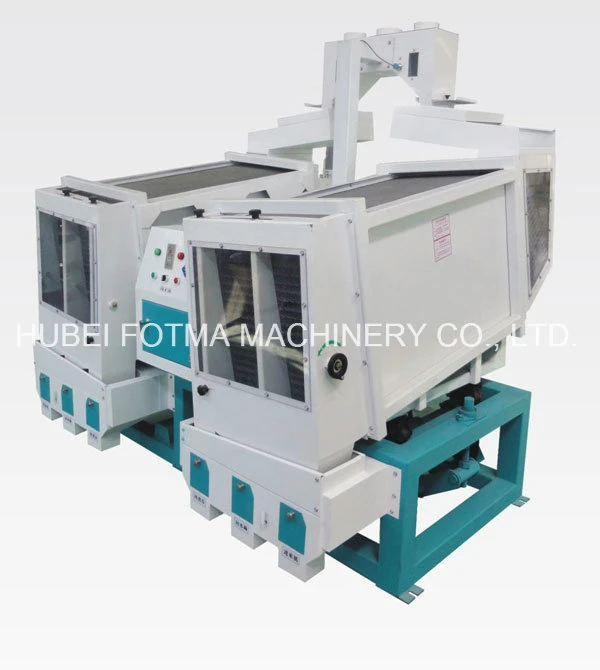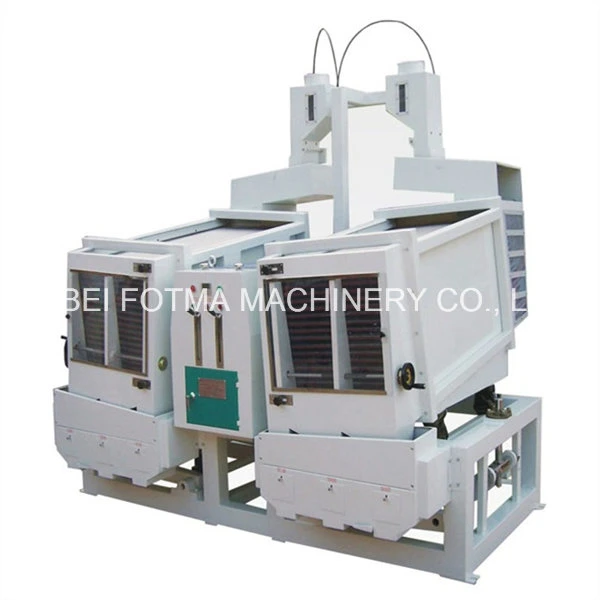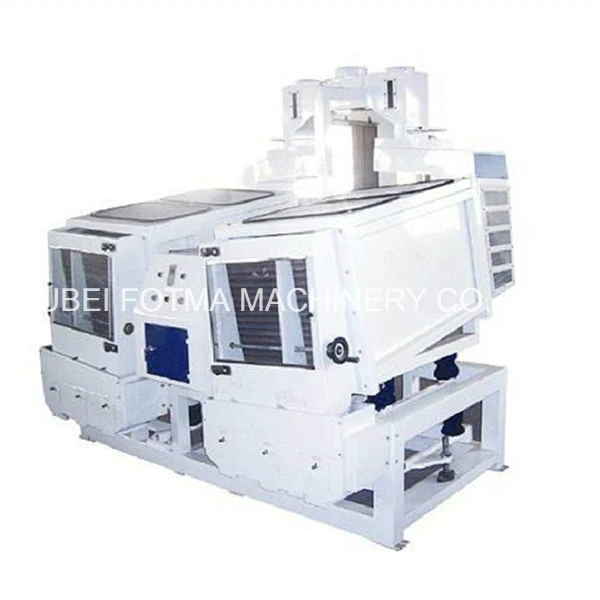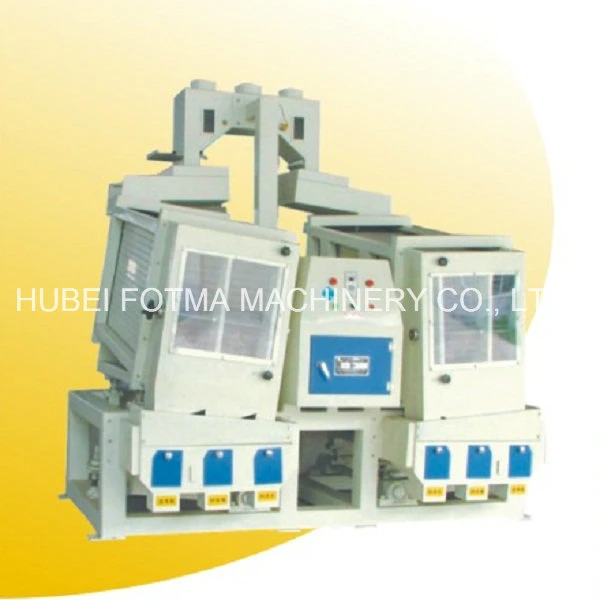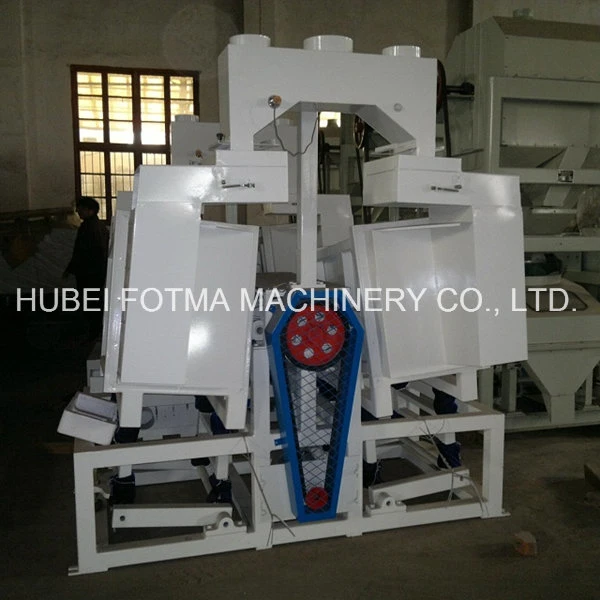 5. Contact us
Ms. Danni Feng
Hubei FOTMA Machinery Co., Ltd
Add: No. 52 Guanggu Avenue, New High-tech Development Zone, Wuhan city, Hubei Province, P. R. China.
Web: fotmaricemill.en.made-in-china.com
Tel: +86 27 67848665, +86 18202720898