Fully Automatic Polishing Machine
12 heads 16 heads 20 heads polishing machine available upon request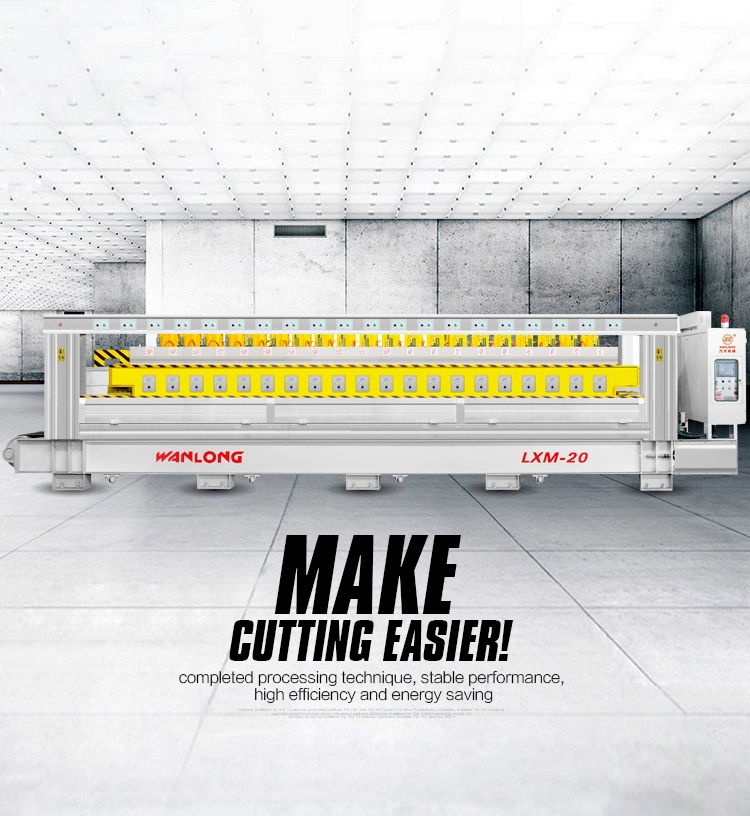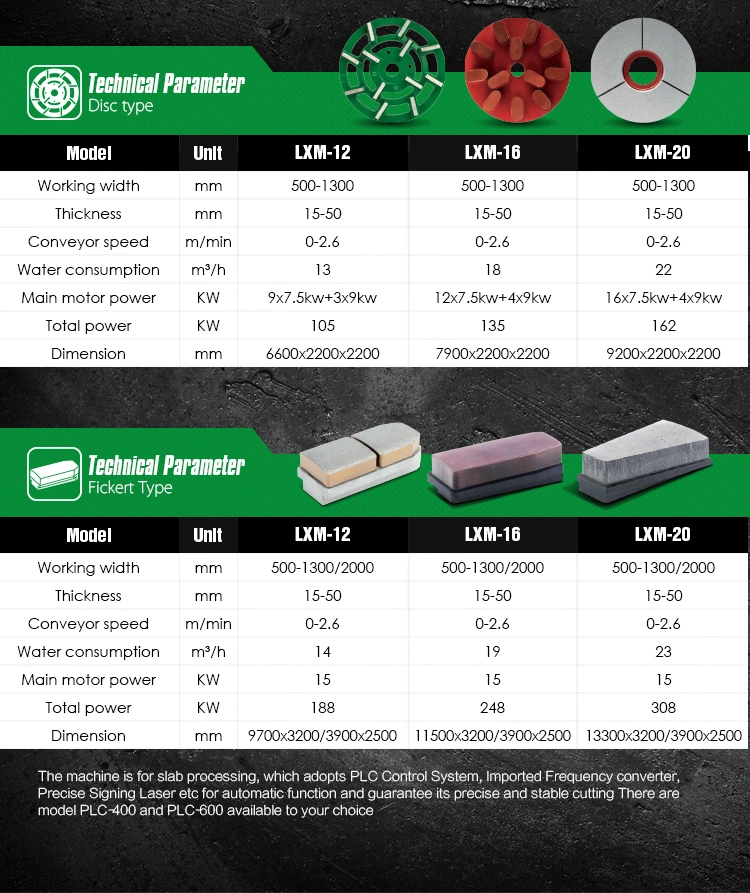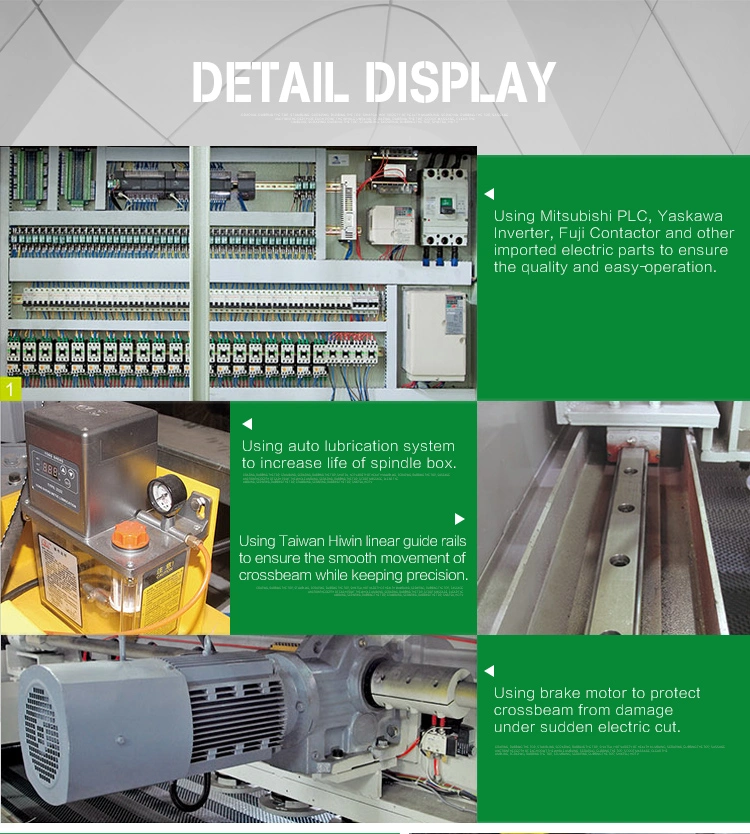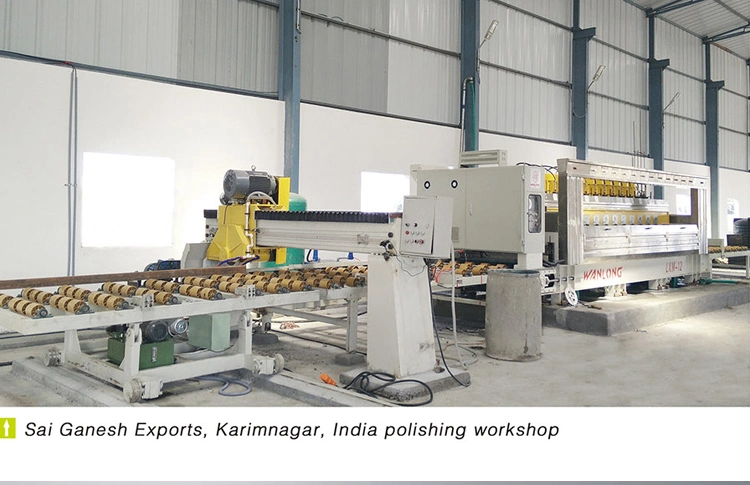 Professional Team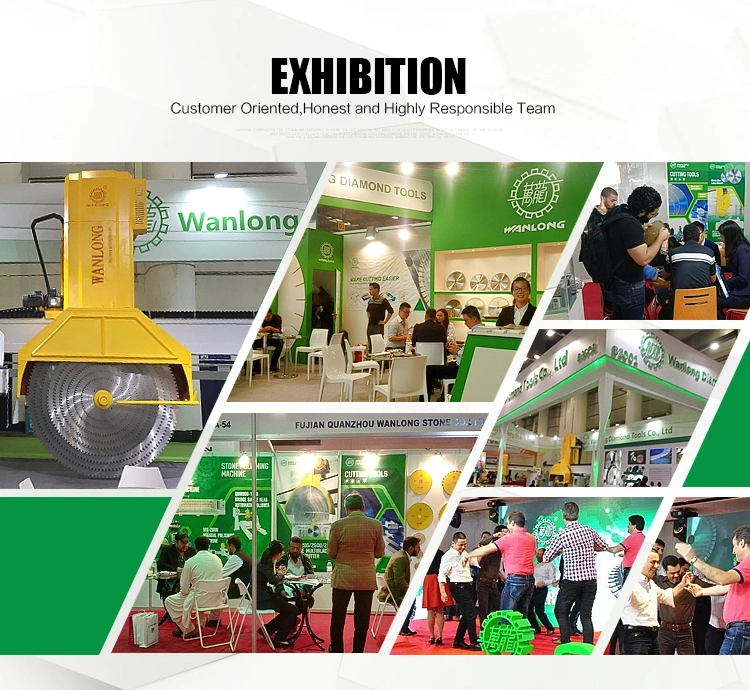 23 years of experience in diamond tools industry;
900 experienced employees;
2100 clients from 108 countries and regions;
200,000 pieces segments of daily production output.

Wanlong is now one of the biggest manufacturers of diamond tools, supplying products for stone cutting, polishing, grinding and drilling.
Following products are supplied:
1. Diamond segments and diamond saw blade, ranging from 200mm to 3500mm.
2. Dry cutting & turbo saw blade.
3. Diamond wire and beads for granite & marble.
4. Polishing abrasive.
5. PDC Cutters for Oil & Gas Drill Bits and Chain Saw machine.
6. Bridge Cutting Machine & Auto Polishing Machine, etc.
1).QSQ-2200/2500 Bridge Multiblade Block Cutter
2). QZQ-900/1200 Bridge Cutting Machine
3).PLC-400/600 Laser Bridge Cutting Machine
4).MS-2600/3000 Polishing Machine
5).SY-S80 Hydraulic Pressing Machine, etc.

If any request, just feel free to contact us, we will keep providing quality products and excellent service for you.
Vivian Wu
Sales Representive