5X
Wheat Barley Paddy Seed Cleaning Machine
1) Function: fine cleaning to remove impurities, broken and abortive grains; grading seeds accroding to sizes.
2) Application: cereal grains, beans and seeds.
3) Capacity: up to 12t/h (wheat).
The 5X series air screen seed cleaner has been developed specially for flexible, high quality cleaning for grains and seeds. It can be used for pre-cleaning and intensive cleaning, but mainly for seed cleaning.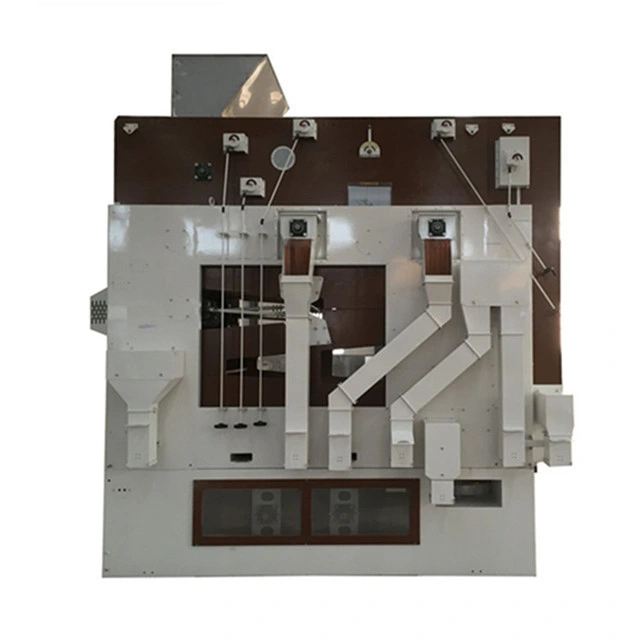 1.Application of 5X Fine Seed Cleaner
5X series air screen cleaners are widely used for cleaning and grading of grains and seeds, such as wheat, malting barley, beans, rice, maize, spices, grass seeds, flower seeds and forestry seeds.
The multi-layer cleaning screens are changeable easily for different processing requirements.
10 T/H Wheat Barley & Bean Cleaning Plant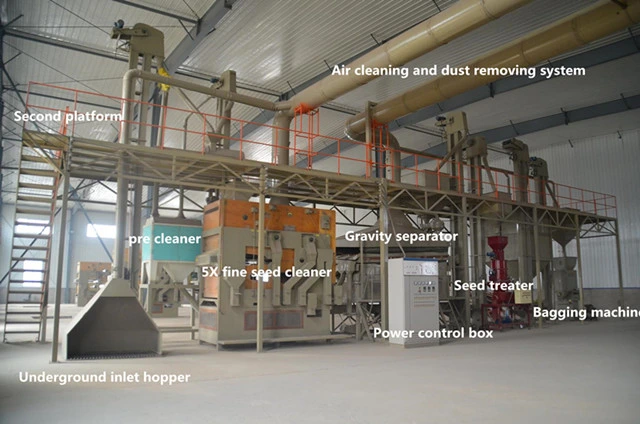 Drawing design of cleaning plant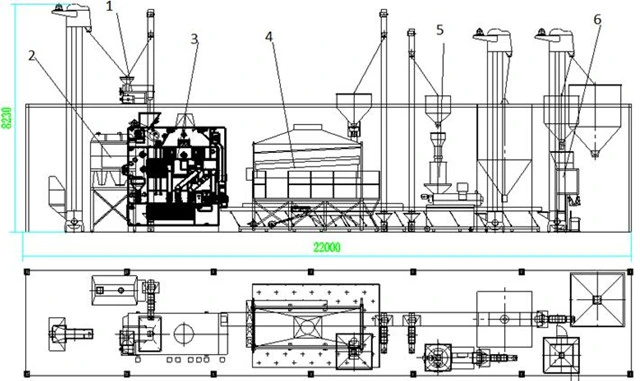 2.Working principle of 5X fine seed cleaner
The seeds and grains can be separated from impurities for different physical and mechanical properties.
The separation is completed by:
1. Fans (air blowers): by different weight and aerodynamic characteristics.
2. Screens: according to different width and thickness sizes of seeds.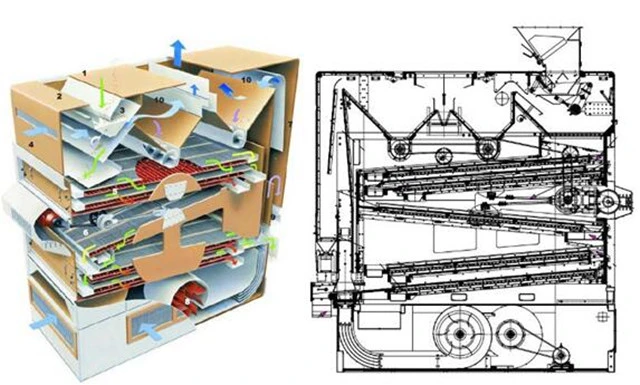 Excellent cleaning and grading function is accomplished by variable screen configuration, pre and after suction system, and air lifting blowers at the bottom. Closed, bolted and painted steel construction ensures the long service life and safe operation
.
3.Advantage of 5X fine seed cleaner
(1) Multi-layer screens are equipped in opposite directions for good impurity cleaning performance.
(2) Upper and lower screen decks dynamically balanced in opposite directions for good self-balance and stable running.
(3) Easy interchangeable screens, flexible for different processing requirements.
(4) Wide adjustable range realizes fine cleaning process easily.
(5) Positive-negative pressure blower systems at top and bottom, twice remove light impurities and incomplete seeds.
(6) Screen frames, main ball trays and feeder parts are made of high quality wood, good sealing and vibration absorption performance with low noise.
(7) Integral steel frame rubber ball tray for easy screen cleaning and easy changes of processing materials.
(8) Safety guard for every moving part to ensure safe operation.
(9) Box-type screen body structure efficiently reduce dust content in workshop.
(10) Symmetric machine structure, discharge system can be equipped left or right according to site conditions of customer.
4.Technical Specification of 5X fine seed cleaner