Series CR Magnetic Separator is dry type roller magnetic separator. The rollers are made of high energy permanent magnetic materials rare earth NdFeB, which is special designed by YYDLS (Yueyang Dalishen), for better beneficiation of Fe minerals such as hematite, magnetite, and non metallic minerals purification, such as feldspar, kaolin, clay, etc.
Application (magnetic separation, magnetic concentration, magnetic beneficiation, magnetic selecting, magnetic processing):
1. Discarding tailings and purifying of weak magnetic coarse minerals, such as hematite, ilmenite, and manganese, etc.
2. Processing non-metallic minerals, such as andalusite, sillimanite, rutile, kyanite, garnet, quartz, frigidite, feldspar, zircon, adamantite and diamond, etc.
3. Removing ferrous impurities from abrasives catalysis and other powders.
Feature and Benefits
1. Made of new type of high magnetic rare earth (above 45 MGOe)with high intensity(1.3T~1.5T);
2. High gradient (104) and high magnetization;
3. Maximum particle size is 50mm;
4. Simple and useful mechanical structure;
5. Various vibratory feeder;
6. Separation belt to protect the roll;
7. Up to four rollers for better concentration and higher recovery.
Note: Customized magnetic separators and free sample beneficiation test are available.
Technical Date of Magnetic Separator CR
Model
CR150x500
CR150x1000
CR250x500
CR250x1000
CR250x1500
Magnetic Field Intensity (Gs)
12000~15000
12000~15000
12000~15000
12000~15000
12000~15000
Motor Power (kw)
2.2
2.2
2.2
2.2
3
Diameter of Roller (mm)
150
150
250
250
250
Length of Roller (mm)
500
1000
500
1000
1500
Feed Power (kw)
0.12
0.12
0.12
0.12
0.12
Feed Partical Size (mm)
0.5~5
0.5~5
0.5~5
0.5~5
0.5~5
Feed Capacity (t/h)
1.5~3
4~5
2~4
5~6
6.5~7.5
Weight (kg)
700
800
900
1200
1400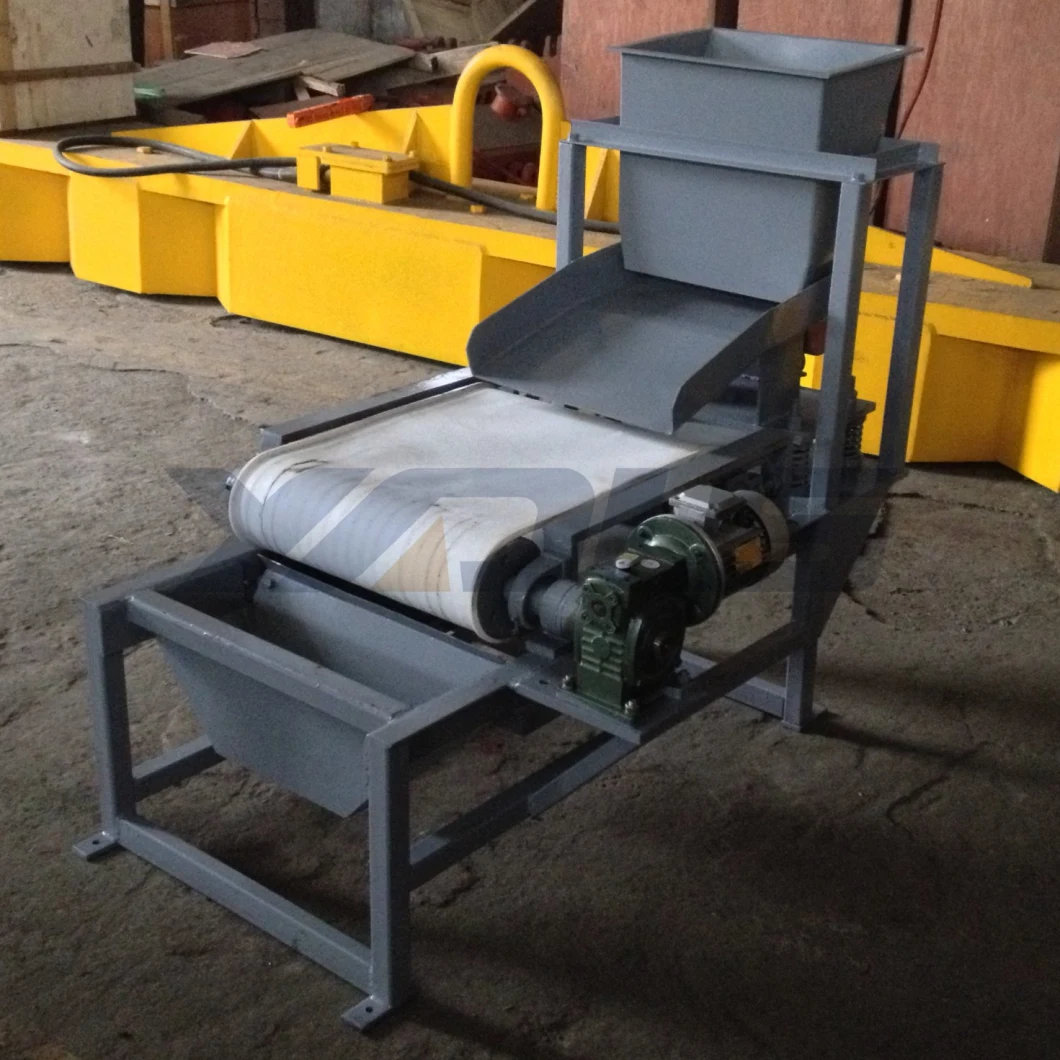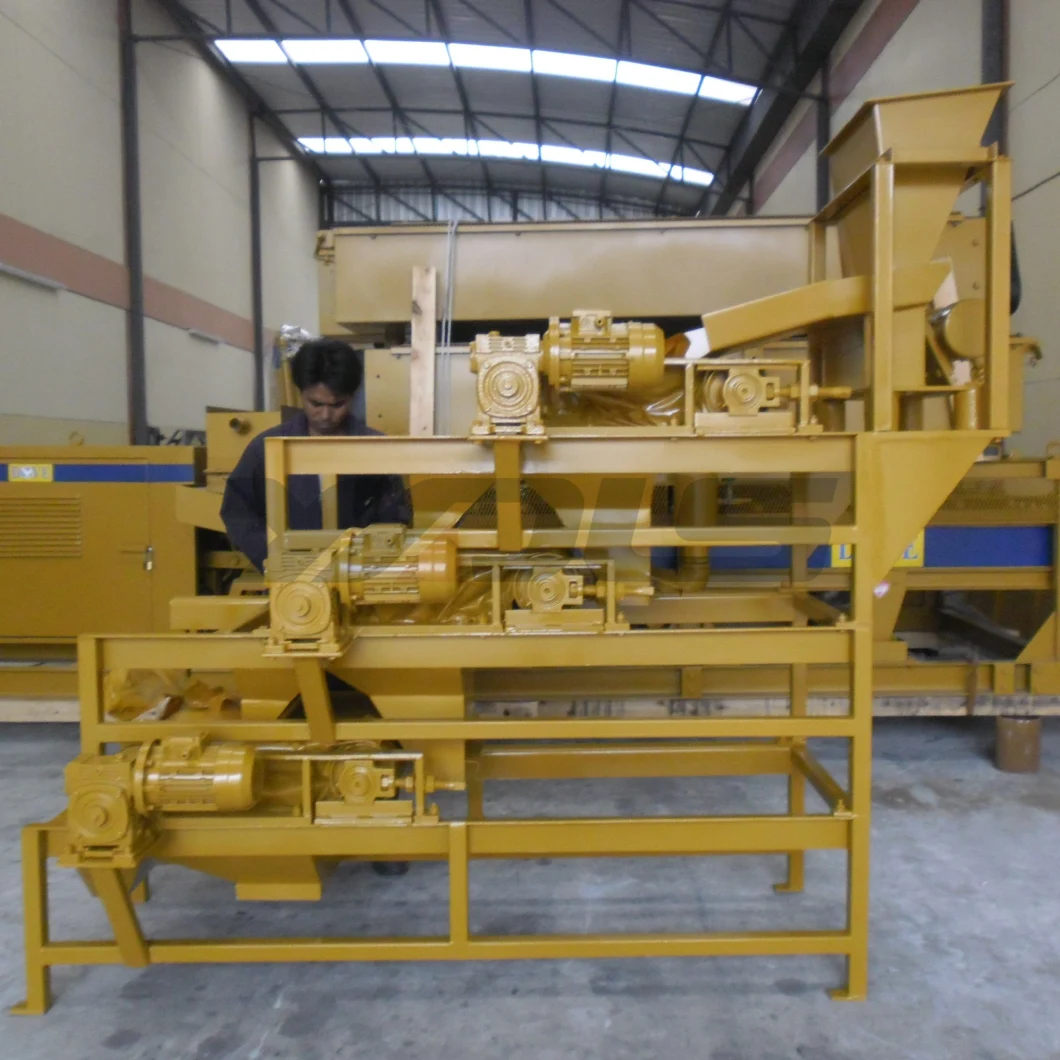 Our company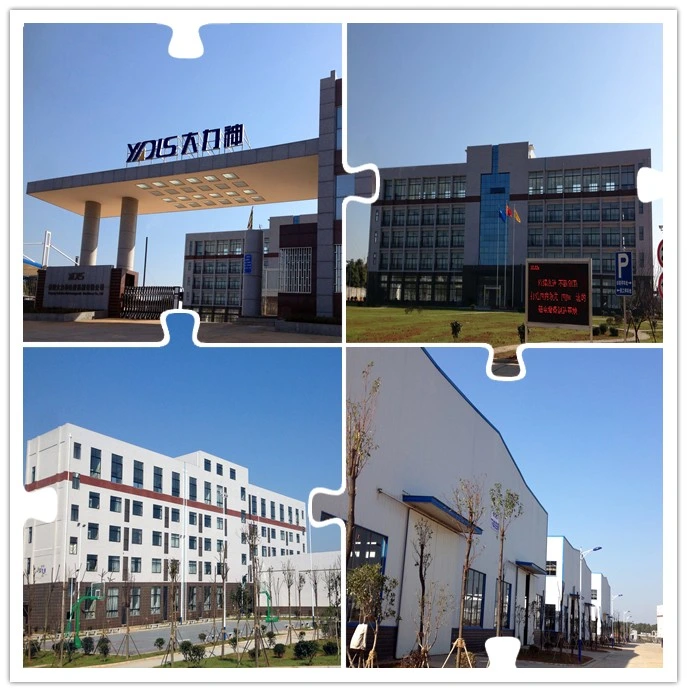 Exhibition photos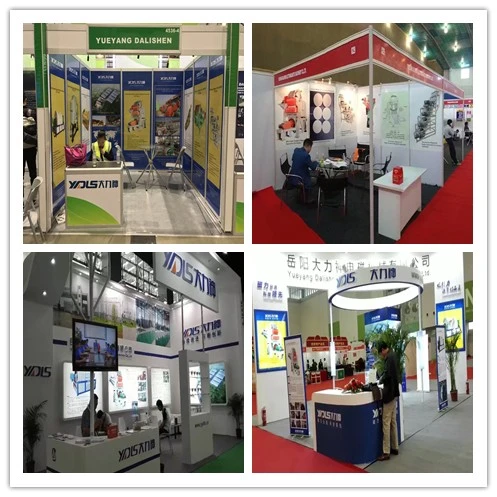 Factory photos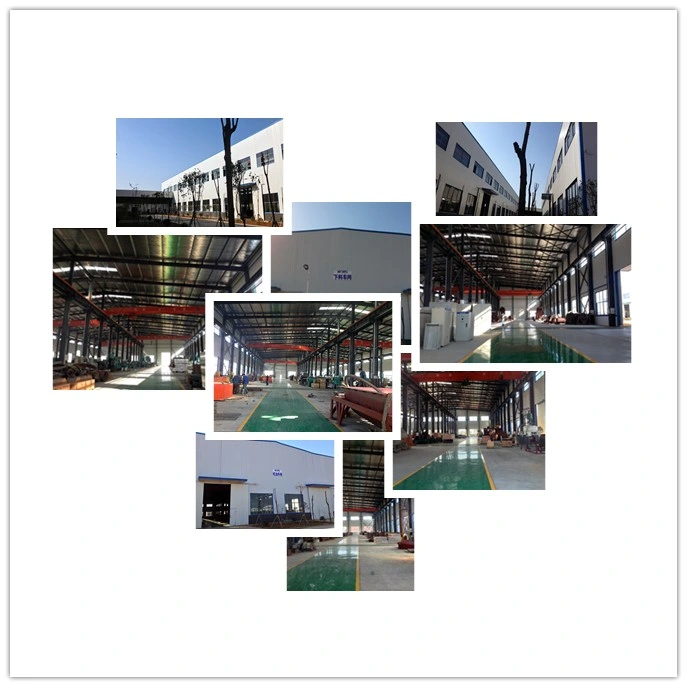 Hot Products