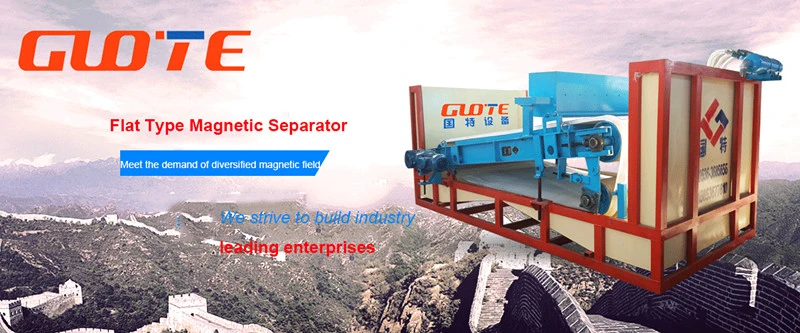 high gradient permanent magnetic plate separator 15,000 GS wet type gravity separator machine
Product Introduction:
GTGB series permanent high filed strength magnetic flat type magnetic separator is our latest research and development of high gradient and high intensity magnetic separator equipment.
Application Scope:
1. It is suitable for removing impurity iron from fine-particles non-magnetic materials ore less than 1.2mm,such as quartz, feldspar and nepheline ore, Kaolin iron impurities removing purification,
2. It can also be applied to wet separation of a variety of weakly magnetic metal ores such as red ore, manganese mine, ilmenite and so on.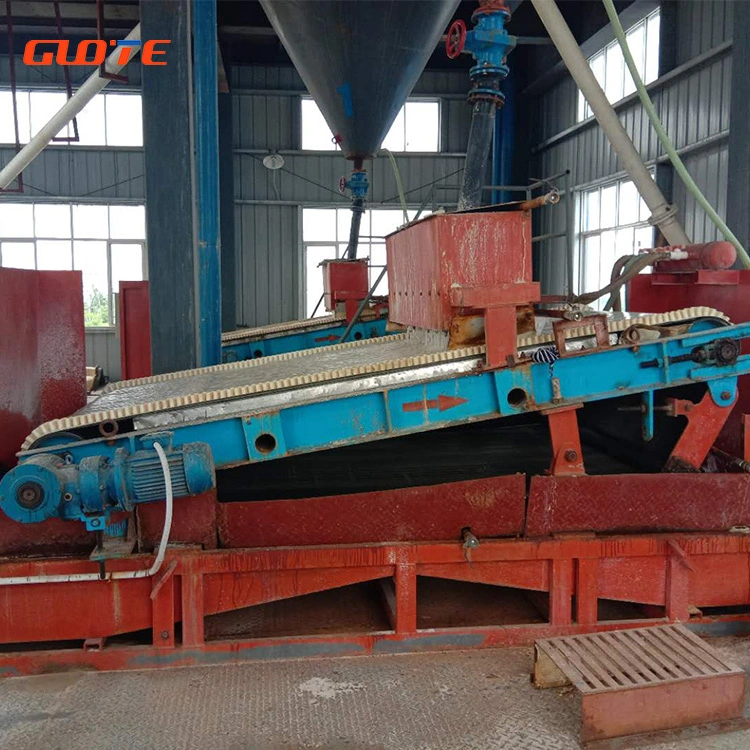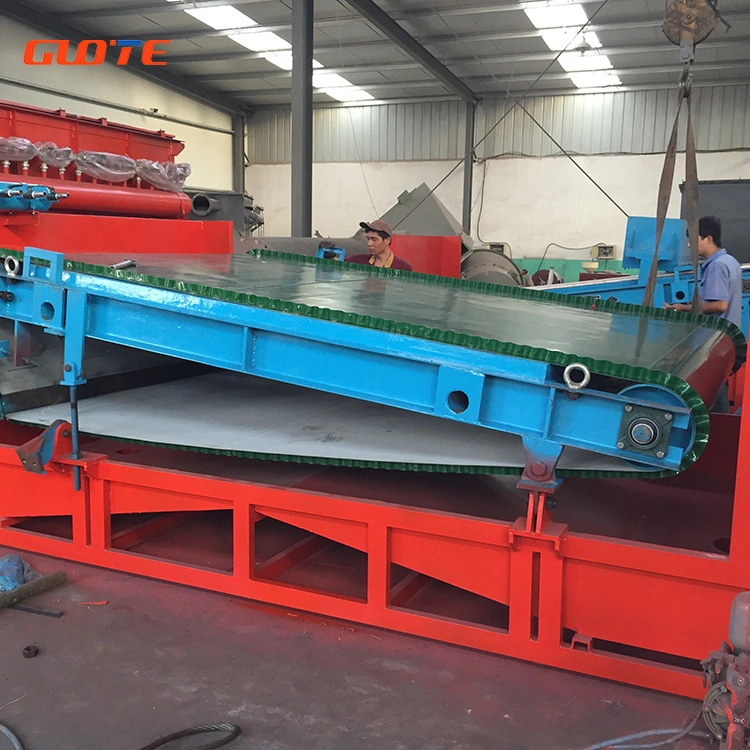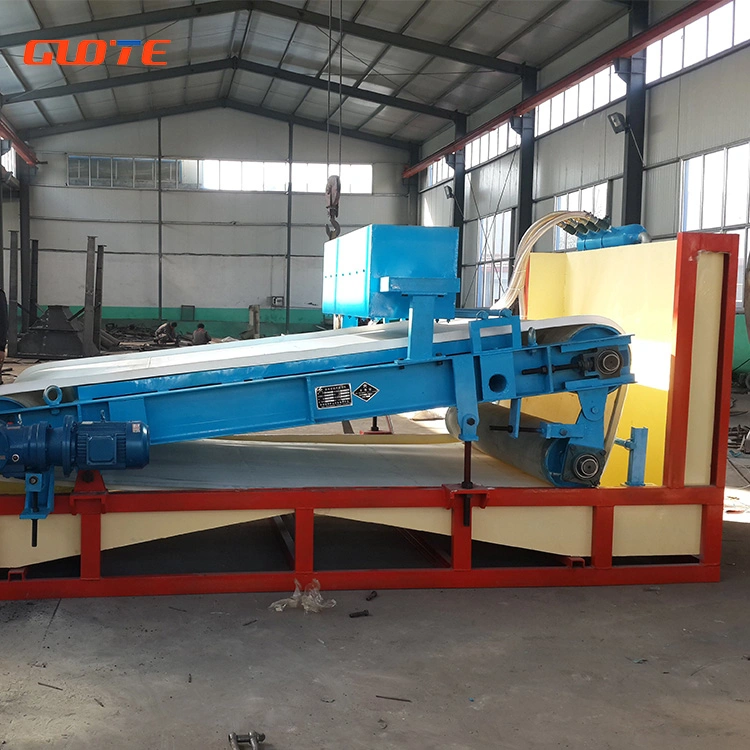 Technical parameter:
Model

Capacity
(t/h)
Magnetic field
intensity
Concentration of
the slurry
Belt speed
(r/min)
Power
(kw)
Long(
mm)
Wide
(mm)

High(mm)

GTGB-6

8-10

15000GS

10-30%

2-8

1.1

2500

1500

1400

GTGB-1020

10-15

1.5

3000

1600

1400

GTGB-1520

15-20

2.2

3000

2000

1500

GTGB-2025

20-25

3

4200

2600

1700

GTGB-2030

25-30

4

4600

2600

1700

GTGB-2230

30-35

5.5

4900

2600

1900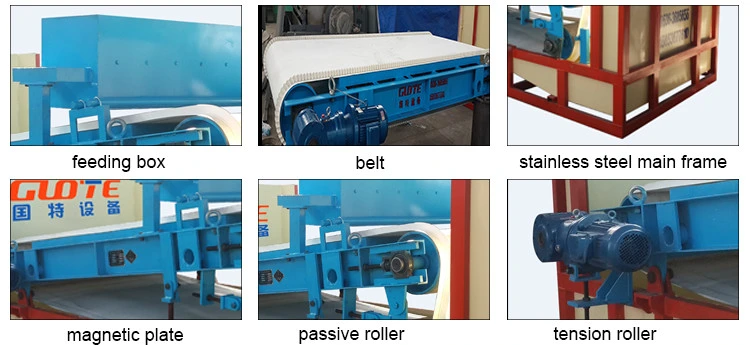 Working principle: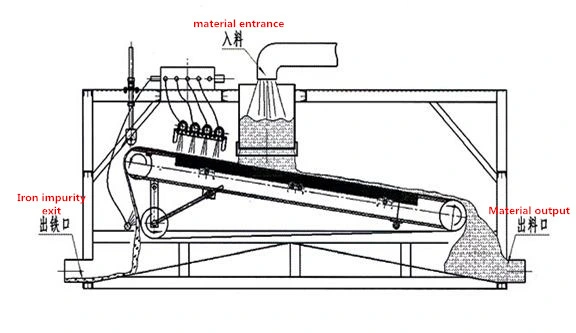 When in working, the material flow and unloading system is in a reverse counterflow. According to physical structure principle, the non-magnetic material flows to discharging port so as to achieve complete unloading purpose by washing. The magnetic material is attracted by strong magnet for long distance, wide area and multiply-frequency, and be taken to tapping hole in reverse running by unloading system, then to achieve complete unloading purpose by washing.
Features:
1, the magnetic circuit design is unique, the magnetic field intensity is high, the surface magnetic field strength can reach 14000GS
2, compared to the other permanent magnetic separation of the magnetic field, the magnetic separation effect is better.
3, compared to other high gradient magnetic separator energy saving, power saving.
4, the structure is simple, reasonable, easy to use, low maintenance rate.