SH-2D/SH-4D/SH-6D/SH-10D Mobile Grain Dryers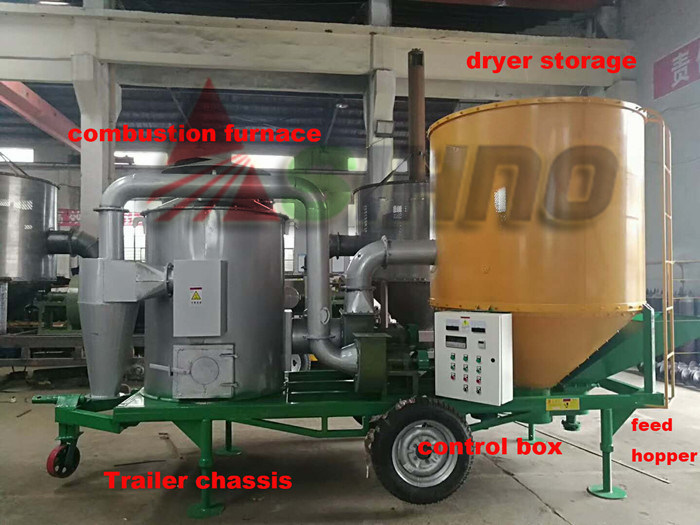 Grain drying machine composition:
The whole machine consists of feeding device, drying warehouse, environmentally friendly coal-fired hot stove and air supply system, electrical control system, walking device and so on.
Grain dryer advantage:
1.It has the characteristics of low temperature control, energy saving and pollution, low operating cost, large precipitation (one can be reduced to safe moisture), low cost, easy operation and convenient movement.
2.Low cost of energy, excluding labor, usually 1-2 people.
3.Hot air system, air supply system, feeding device, lifting device, grain drainage device, dust removal system, electrical control system, mobile device system.
4.Free land-based, saving time investment, easy to use and flexible, small footprint, with mobile devices, flexible and convenient place to work. The use of controlled temperature of pure hot air and food heat exchange.
5.Applicable to corn, wheat, rice, soybeans, rapeseed and other grains. Drying cereal shiny bright, no paste, cracking rate is lower than the national standard corn standard 4%. Drying the finished rice, bursting rate below 2%, cracking rate of less than 4%, the machine is a commodity food dryer, to ensure maximum grain drying the highest burst rate, the color showed a natural state, Eliminate grain pollution.
Technical Parameters:
MODEL

SH-2D

SH-4D

SH-6D

SH-10D

Drying tower volume

(

m³)

3.8

6.5

9.6

15.6

Dry type

low temperature batch mixed flow cycle

paddy

45-60

Hot air temperature (°C)

corn

100-130

wheat

90-100

Operating height (m)

3.46

3.85

4.92

6.65

Area covered

(

m³)

13

15.5

16.3

25

Burner type

clean burner

Ignition type

manual

Fuel

coal, rice husk, firewood

Fuel consumption

18KG/T coal

Supporting power

three phase 380V 50HZ

Total power (KW)

8.5

12.9

19.4

36

Production (t/d)

20

35

50

80-100

feeding time (min)

8--10

12--16

18--22

22--28

Performance

discharging time (min)

8--10

10--15

15--20

20--25

precipitation rate (%/h)

corn:3.8-6, paddy:1.7-2.5 wheat:1.8-4.5

Safety devices

thermal relay/error alarm/time switch/overheat alarm
Packaging:
Wooden Crate or Pallet or bare package in standard containers for export;
Shipping:
All machines will be sent by sea, if you need other kind of transportation, please inform us in advance.
And all machines would be shipped in 7 days after the receipt of payment. Before and after shipping, we will take photos of machines and send photos to client.
SH-2D/SH-4D/SH-6D/SH-10D Pictures: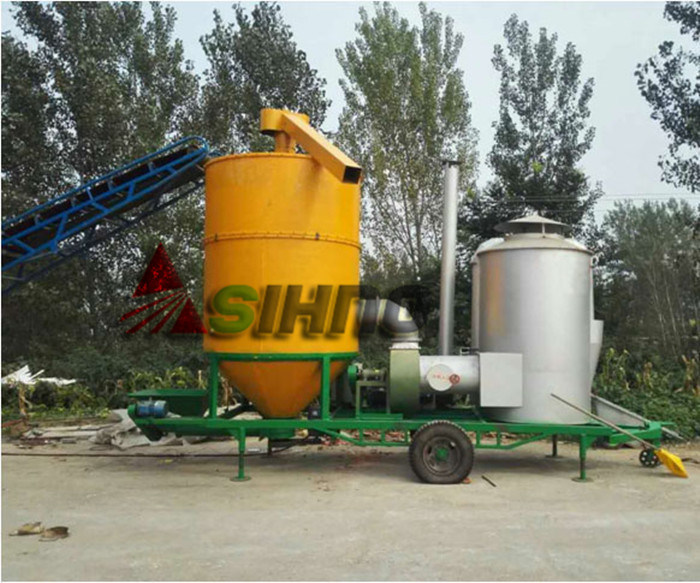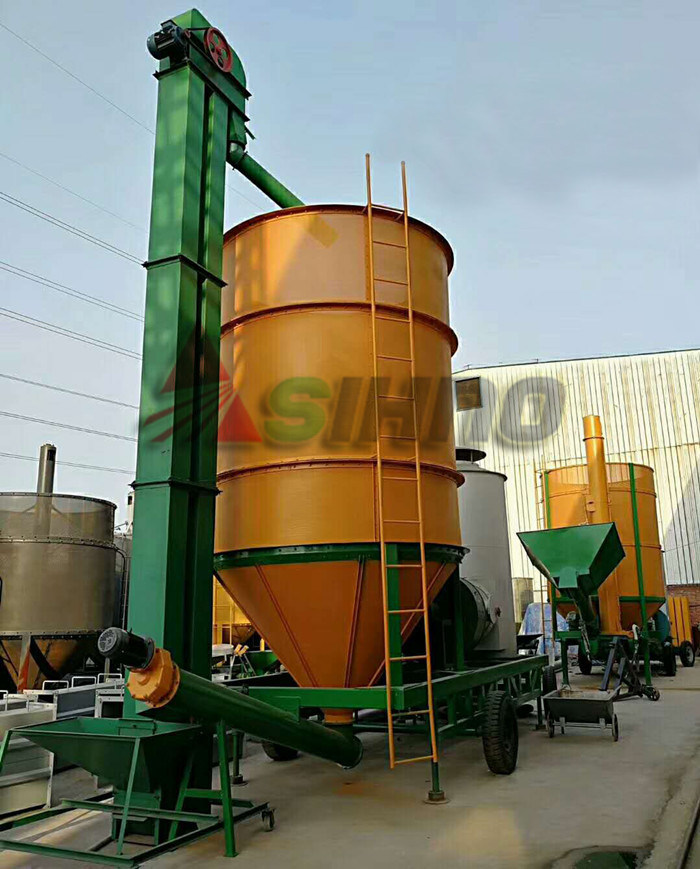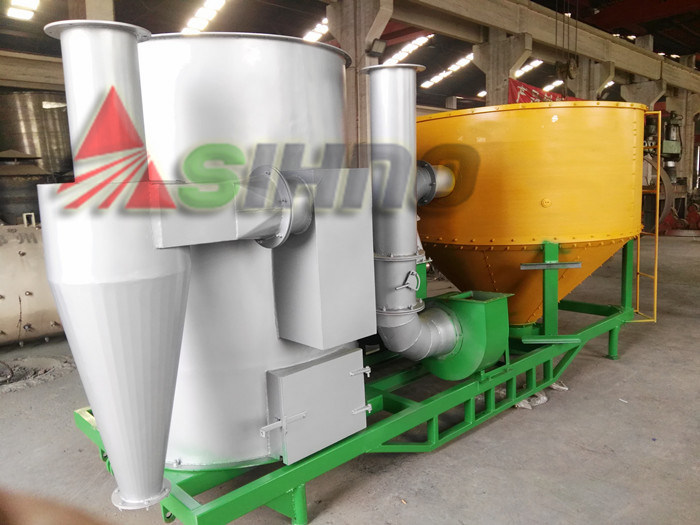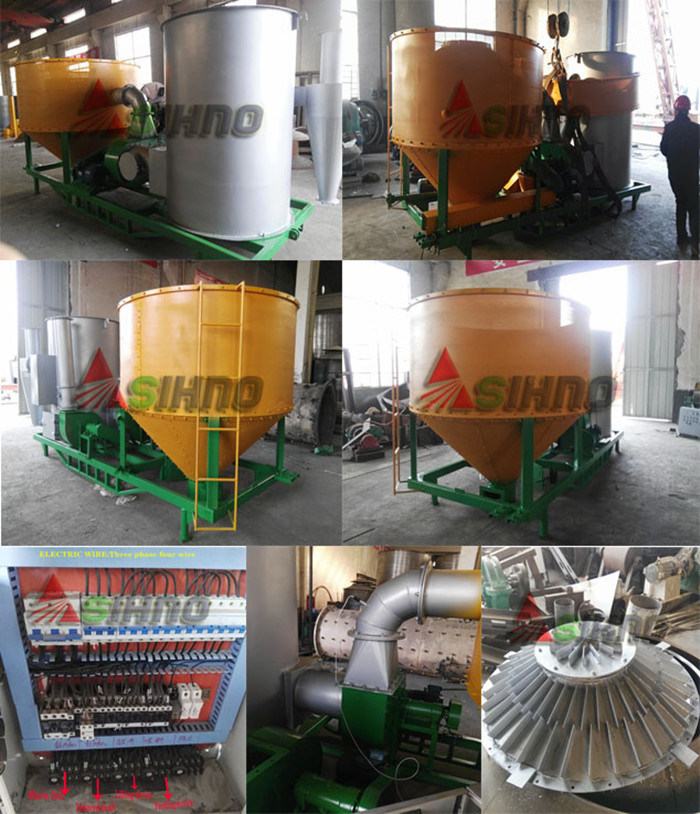 ---------------------------------------------------------------------------------------------------------------------
Contact us:
Contact manager: Mrs Sherry