Triple drum high density magnetic separator for hematite ore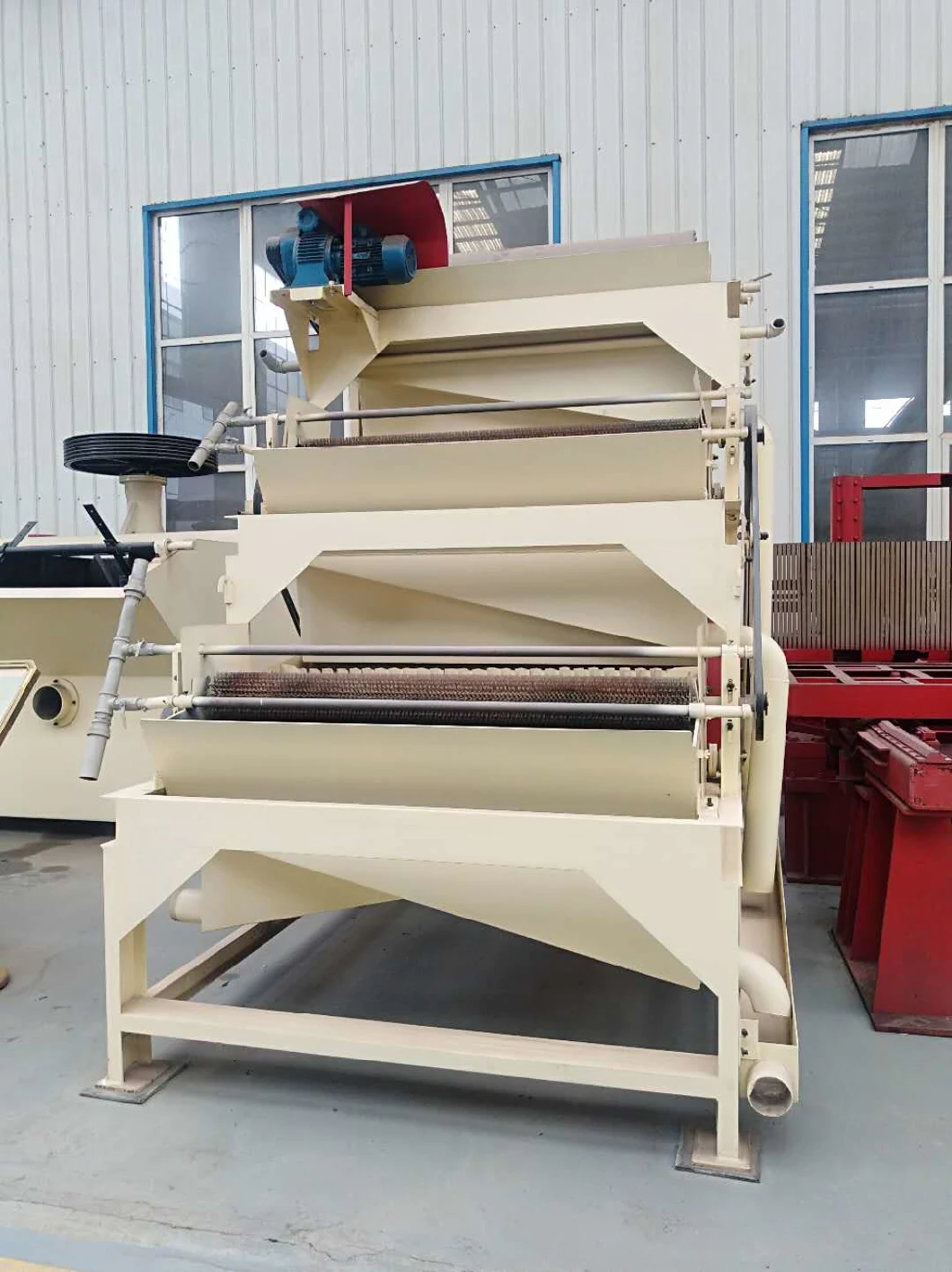 Applications:
1).Used for pre-concentration in the magnetic separation mill, remove the waste stones out of the ore and restore grade.
2).Used for stope to recover iron ore from the tailings and increase the utilization rate of ore resources.
3).Used for the iron and steel factories. Handle the discarded steel slag and mill scales to recover the iron.
Description of magnetic separator
Magnetic Separators are designed to recover ferromagnetic materials. It's usually used for separation fine-grained iron magnetite from non-magnetic materials.
It's applied for particle size less than 3mm magnetite, pyrrhotite, limonite and other materials, wet magnetic separation, but also for coal, non-metallic minerals, building materials and other materials in addition to iron work. Available downstream, semi-reflux, reflux-type and other forms of magnetic separator machine, cylinder surface magnetic field strength can be produced according to the actual use of the special.
The main component parts of Magnetic separator is consisted with Geared Motor, Drum, Support Frame, Feed box, Drum Scraper, Magnetics discharge, Tank and Tailings discharge.
Working principle of magnetic separator:
When the ore pulp folw into the magnetic field, the strong magnetic minerals are adsorbed on the surface of the drum. The weak magnetic and non-magnetic minerals are cast off and discharged, while the strong magnetic minerals on the surface of the drum rotate with the drum and will be brought out of magnetic field to complete the sorting operation.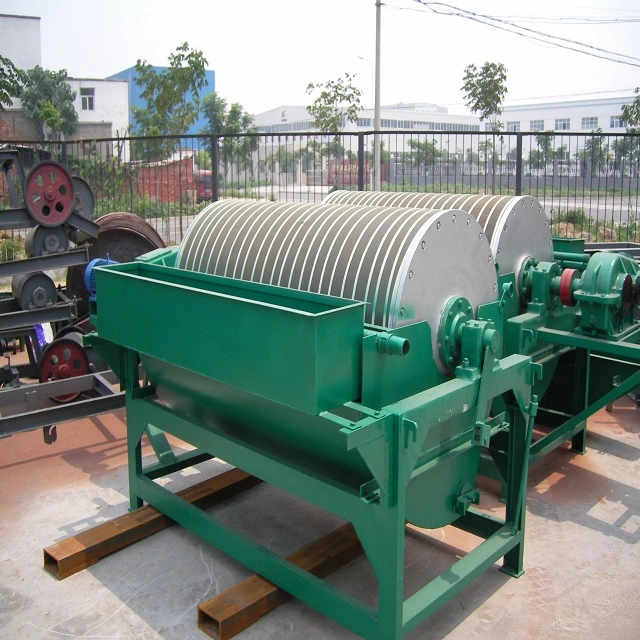 Technical parameters:
Model

Shell diameter




(mm)

Shell length




(mm)

Shell rotation speed




(r/min)

Feeding size




(mm)

Processing capacity




(t/h)

Power




(kw)

CTB6012

600

1200

<35

2-0

10-20

1.5

CTB6018

600

1800

<35

2-0

15-30

2.2

CTB7518

750

1800

<35

2-0

20-45

2.2

CTB9018

900

1800

<35

3-0

40-60

3

CTB9021

900

2100

<35

3-0

45-60

3

CTB9024

900

2400

<28

3-0

45-70

4

CTB1018

1050

1800

<20

3-0

50-75

5.5

CTB1021

1050

2100

<20

3-0

50-100

5.5

CTB1024

1050

2400

<20

3-0

60-120

5.5

CTB1218

1200

1800

<18

3-0

80-140

5.5

CTB1224

1200

2400

<18

3-0

85-180

7.5

CTB1230

1200

3000

<18

3-0

100-180

7.5

CTB1530

1500

3000

<14

3-0

170-280

11
About our company:
Henan Yuhui Mining Machinery Co, Ltd. is located in Zhengzhou city in central plains, which adjoins to ancient millennium Shaolin Temple (Kung fu Origin) to the south, and Yellow River to the north. With Kailuo highway and Longhai railway, it owns convenient transportation and pleasant scenery.
Establis
hed in the 1970s, Henan Yuhui Mining Machinery Co.,Ltd. has developed into a famous manufacturer through 20 years struggling and progressing, specialized in producing mineral dressing equipment, compound fertilizer equipment, cement equipment, as well as sand making equipment.
YuHui provides a connected sequence service with designing process flow, on-site civil engineering guidance, installing and debugging the equipment, training technical and operating people for clients. The company guarantees repair, replacement and refund and is warrantable to the complete machine for one year. It supplies accessories for a long period. Welcome inquiries and purchase from both new and old customers as well as worldwide friends.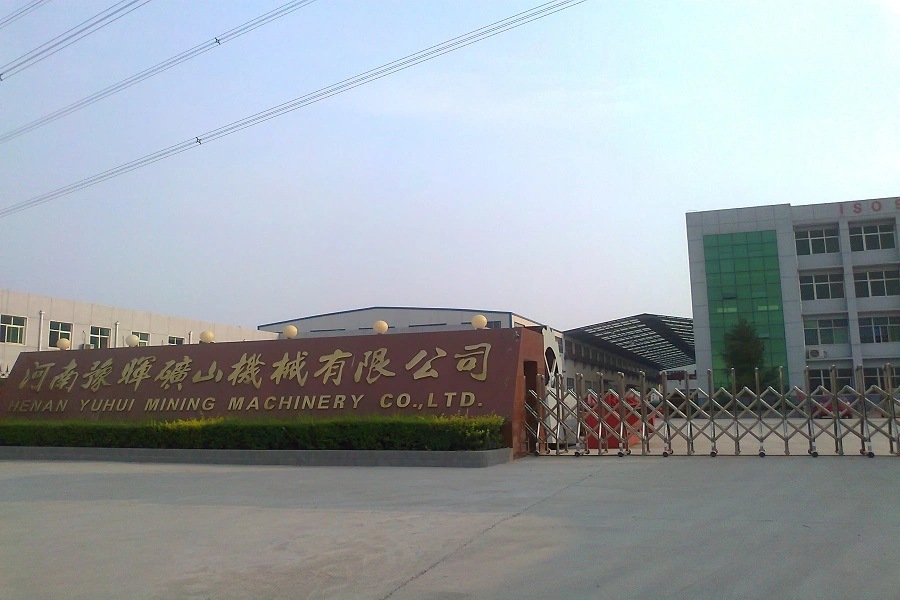 Our other related products: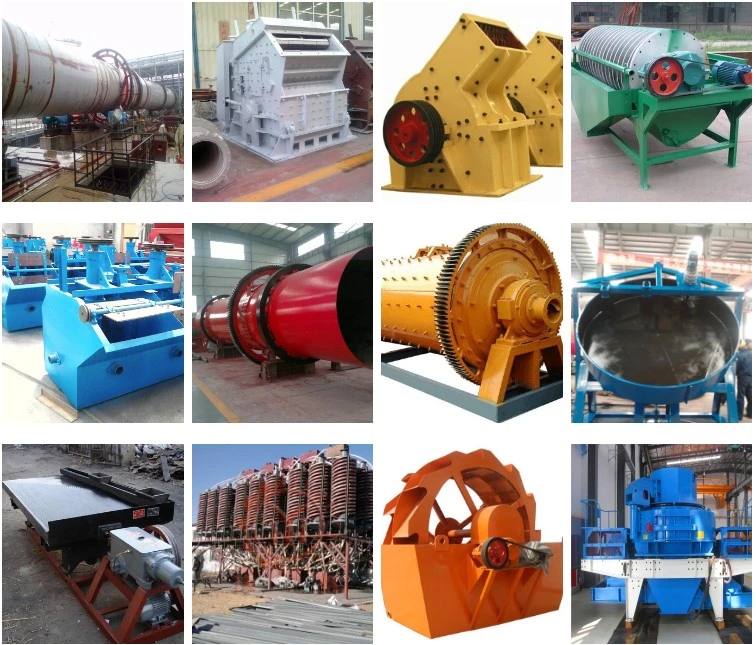 Our customers: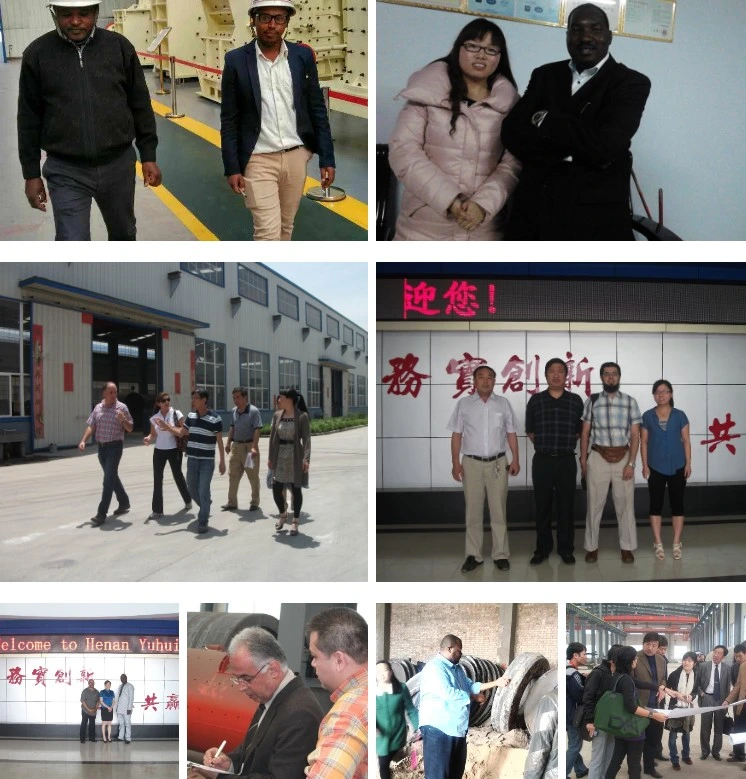 Each year we have the customers from world wide to our company for visit, like America, Malaysia, Indonesia, Philiphine, Sudan, Namibia, Zimbabwe, Zambia, Ethiopia, india, peru and so on.
Welcome to our company for visit.