Tungsten Tin Ore Tantalum And Niobium Ore Machine Cross Belt Magnetic Separator


Belt Magnetic Separator of Application

Belt Magnetic Separator applicable to dry separation of titanium, rare earth ore, tungsten-tin ore, chromite, niobium-tantalum ore, Limonite, Zircon, gold red, solitary, Andalusite Lanjing stone, feldspar, quartz and other magnetic differences in a variety of metallic minerals or non-metallic Materials of the iron remover, but also magnetic and non-magnetic minerals separation purification.

Belt Magnetic Separator is used for separating the weak magnetic minerals and rare metal ore, it is a very important mineral processing equipment. Three-disc magnetic separators are divided into two types of dry three-disc high-intensity magnetic separators The magnetic field intensity can be obtained by adjusting the magnetic field current of the magnetic disks to form different intensity to separate the minerals efficiently, and by adjusting the induction distance between the magnetic disks and the selected particles To achieve one-time separation of a variety of minerals. This equipment is widely used in the dry separation of Ilmenite, monazite, tungsten-tin ore, tantalite and other magnetic and non-magnetic minerals.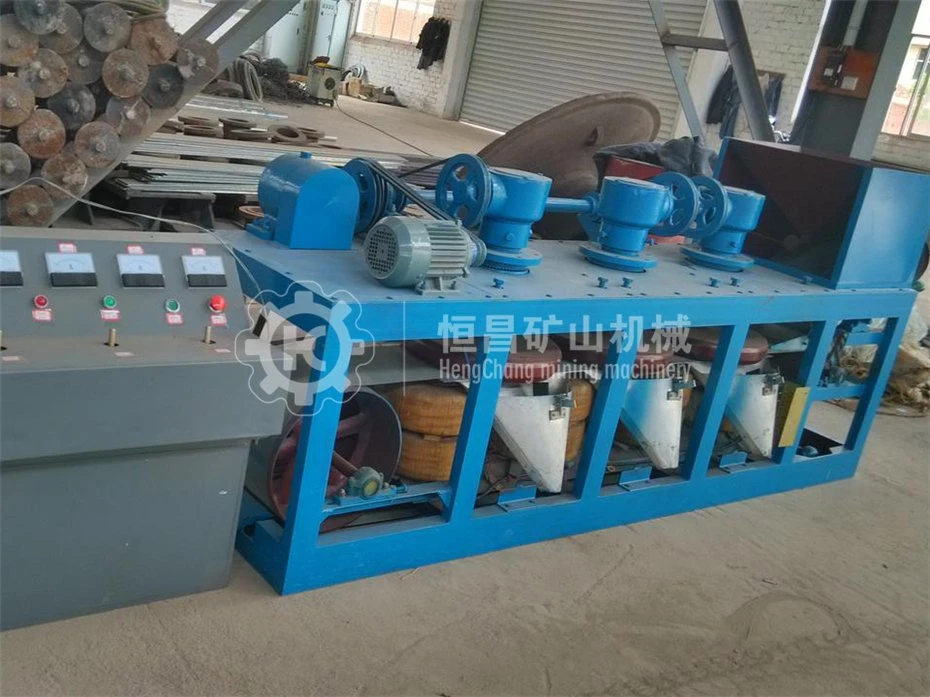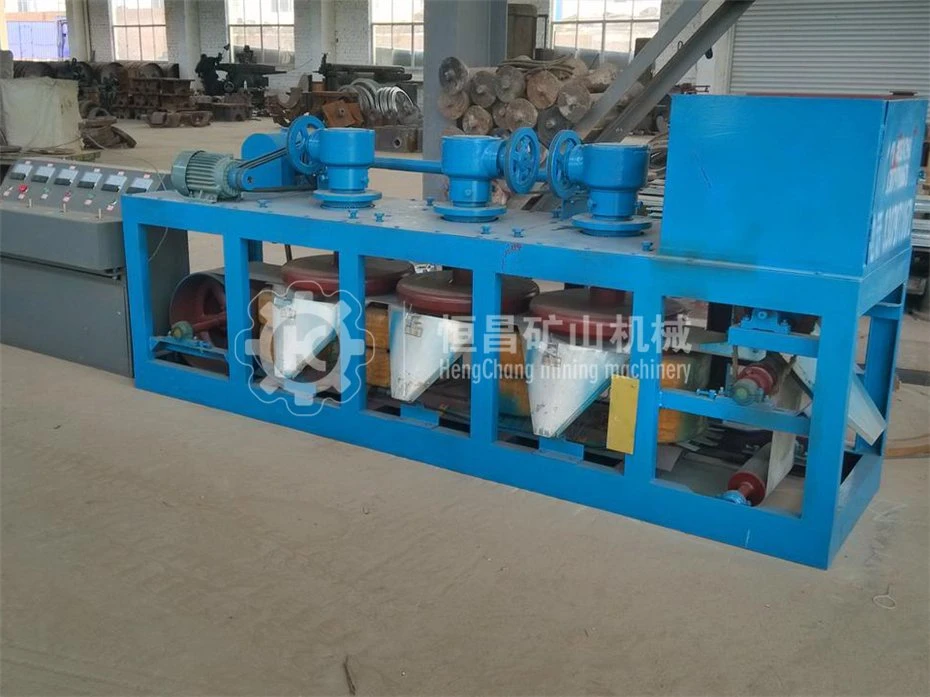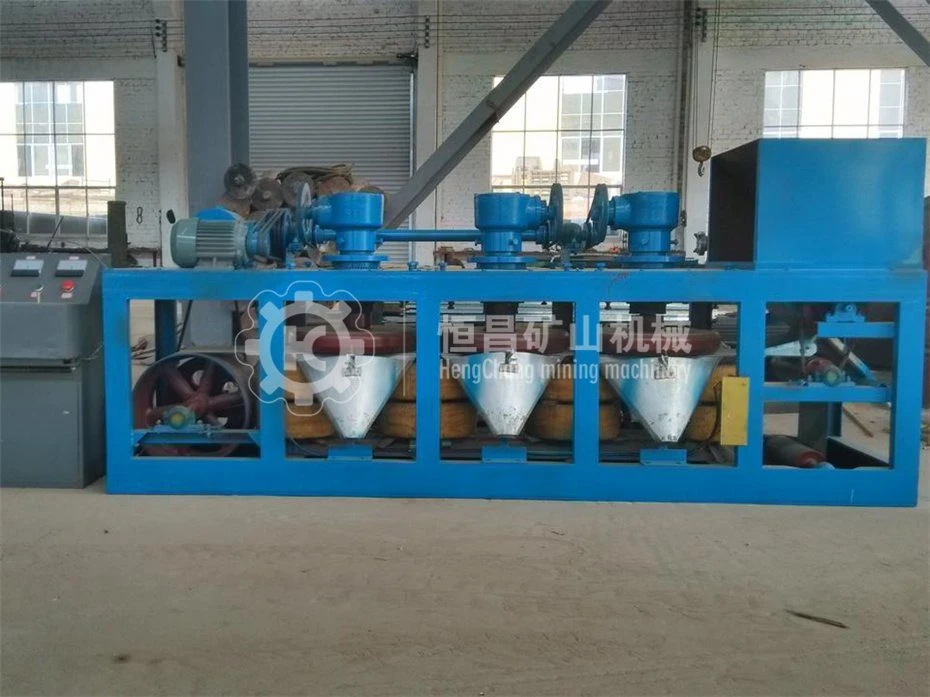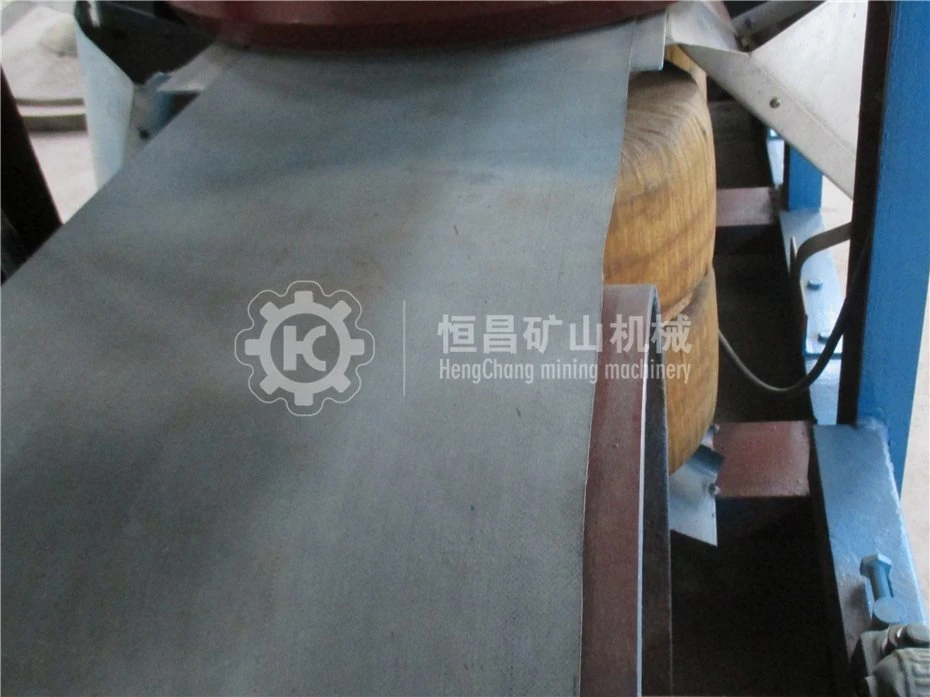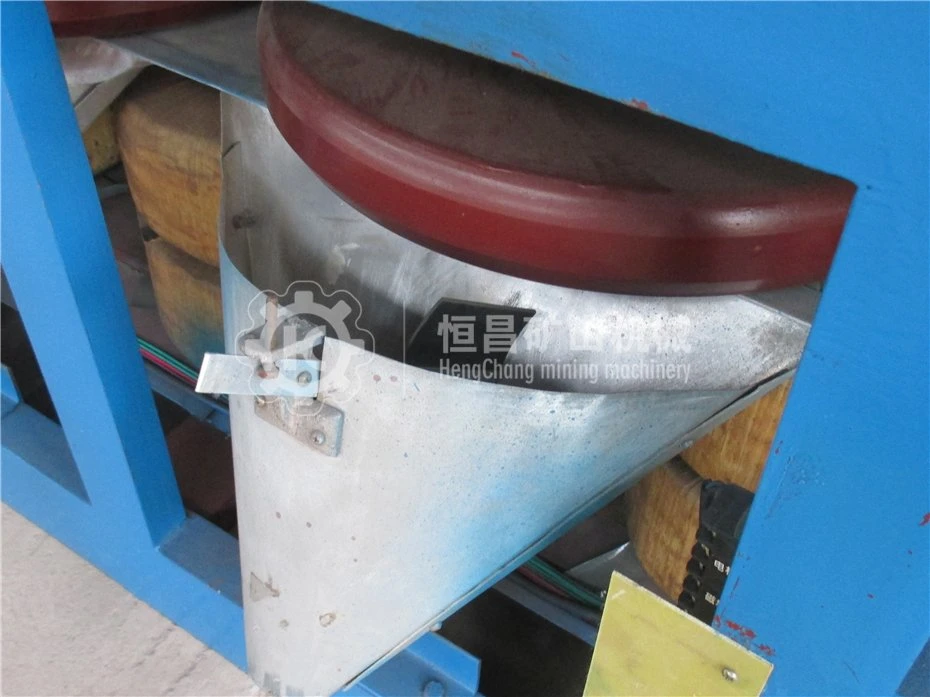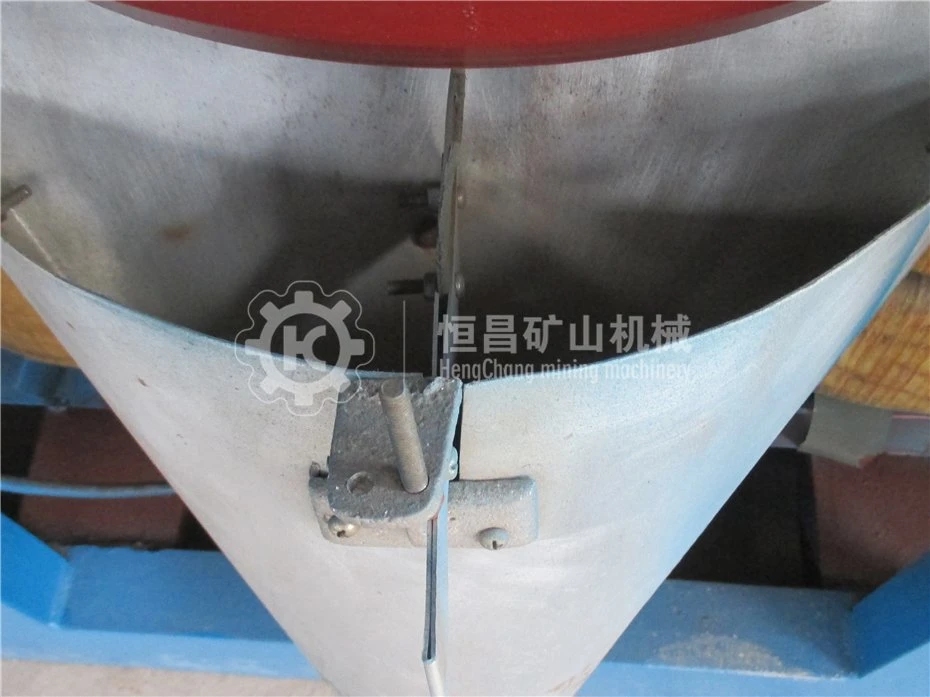 Belt Magnetic Separator of Working Principle

Belt Magnetic Separator is mainly used for separating 0.05 ~ 3 MM grade magnetic minerals. On the basis of the feasibility of magnetic separation, through the design of double-roll type, the magnetic roller with strong magnetism is used to directly select the first and second grade magnetic minerals Significantly increased mineral recovery. Permanent magnet system design ensures stable operation and high concentrate grade. The complete machine structure is simple, the transmission part uses the outside naked type, has realized in the production process the rapid maintenance and the overhaul. Three magnetic separators transmission principle is also very simple, easy to operate, but also very high efficiency. Three magnetic separators into a higher electrical control technology, so that easy to understand production operations, improve work efficiency and reduce the operator's labor intensity. There is an adjustable separator in the separator, the separator is made of stainless steel, which can guarantee the service life of the separator effectively and avoid the possibility of rust affecting the mineral quality; the separator can be adjusted flexibly and fixed quickly It plays an important role in ensuring the quality of ore grade in the production process.
Three-disc electromagnetic separator have 2 models: 3PC-500 & 3PC-600, 3PC-500 with magnetic disc diameter of 500mm, while model 3PC-600 is with disc diameter 600mm.The magnetic intensity of 3PC-600 is higher than 3pcs-500 .it is a idea magetic separator for refining Coltan .

Belt Magnetic Separator of Advantages:

1. This belt magnetic separator could separate four different useful minerals in one time.
2. 4 varieties of final concentrate can be obtained by separation of this Dry Intensified Magnetic Separator.
3. Ta & Nb grade could reach 60% by using our dry magnetic separator..
4. compact structure, stable performance, easy installation and convenient operation and maintenance.
5. magnetic intensity can be adjustable, also can be used for other mineral concentration.
Technical parameters of
Belt Magnetic Separator
:
SPECIFICATIONS FOR THREE DISC MAGNETIC SEPARATOR
Specifications
CM3-500 Belt type
CM3-600 Belt type
CM3-600rare earth,Belt type
Magnetic Intensity
2 mm from the ground tooth plate 1700 mSv
2 mm from the ground tooth plate 1800 mSv
2 mm from the ground tooth plate 2000 mSv
Disc Qty.
3pcs
3pcs
3pcs
Disk diameter
500mm
600mm
600mm
Speed
25-40r./min
22-38r./min
22-38r./min
Power
380v three-phase four-wire
380v three-phase four-wire
380v three-phase four-wire
Exciting coil
4sets
4sets
4sets
Motor
Y112M-61.1KW
Y112M-61.5KW
Y112M-61.5KW
Exciting power
1.5KW
1.5KW
1.5KW
coil temperature
65°c
65°c
65°c
rated coilcurrent
1.2-1.9A
1.2-1.9A
1.2-1.9A
Duty-rating
Continuous
Continuous
Continuous
Feeding width
210mm
300mm
300mm
Dimension
2800×800×1220mm
3150×900×1250mm
3150×900×1250mm
Capacity
100-500kg/h
120-800kg/h
80-800kg/h
Gross weight
1900kg
2200kg
2300kg
6.Packing & Delivery: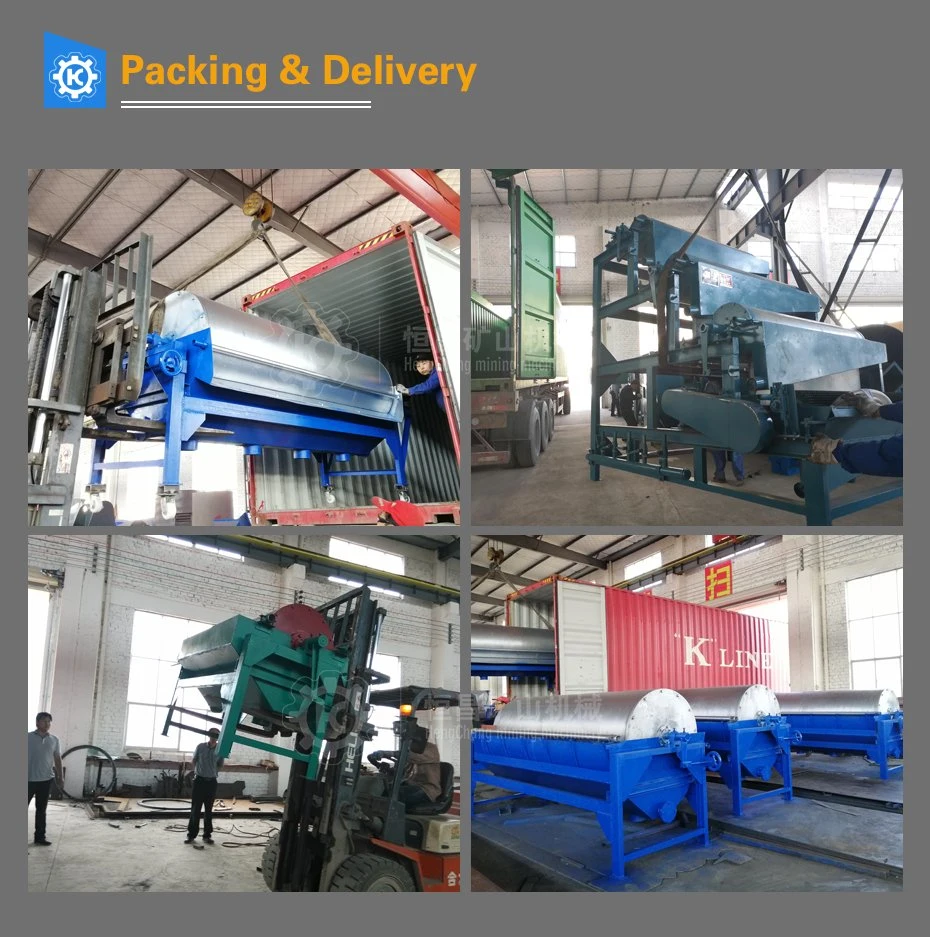 7.Successful case: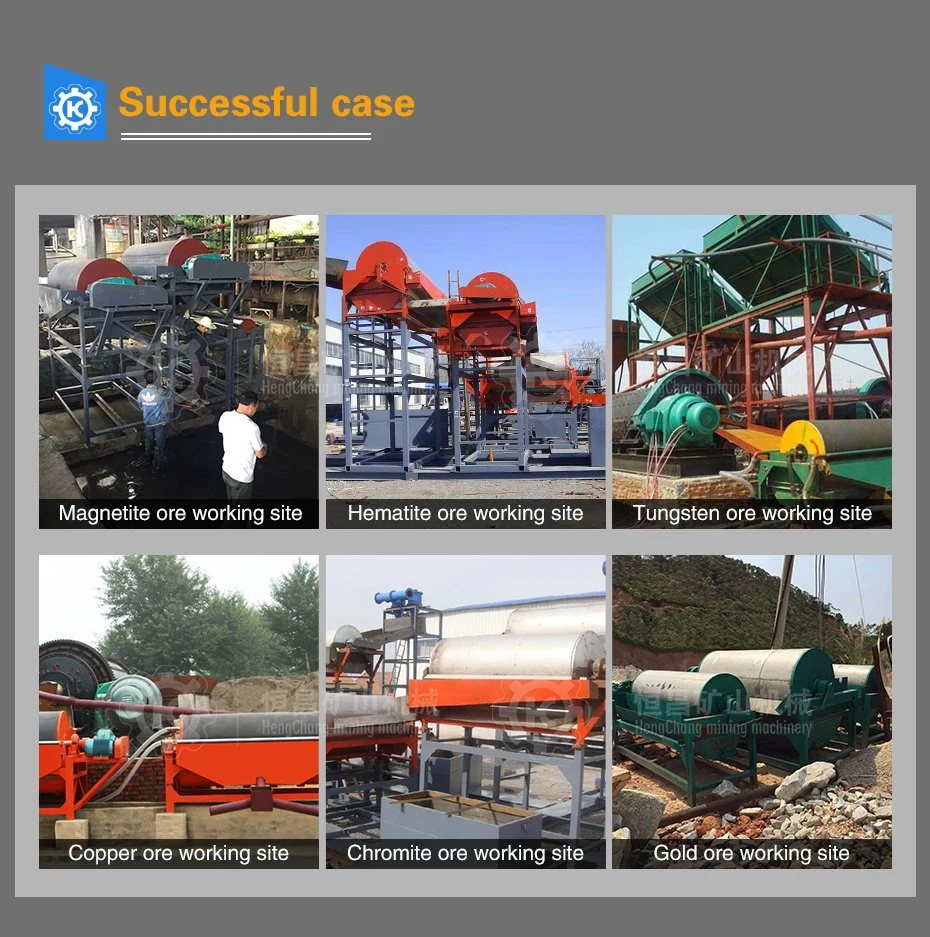 8.About our factory:
Jiangxi Hengchang Mining Machinery Manufacturing Co., Ltd. is located in No.3 Chuangye Road. Guzhang In dustrial Park. Shicheng County. Ganzhou City. Jiangxi Province. China.Our company is engaged in the mineral processing equipment research, development, design and production for many years history, has accumulated rich experience in design and production. Enterprise in mineral processing equipment industry has had a positive effect, set up the good reputation. And mainly the manufacture of the products like as Shaking table. Flotation equipment. Crushing equipment. Magnetic separator. Screening equipment. Classifying equipment. Agitation tank, Feeding equipment. Gravity separation equipment. Wet separation equipment. Spiral chute. Saw-tooth wave jig and Diaphragm Jig. Grinding equipment. Ball mill. Slurry pump. Centrifugal pump, Conveying equipment.
We manufacture various types of mineral processing machinery and equipment according to our customers' requirements. Our products are widely used for sorting gold, silver, copper, iron, tungsten,lead. zinc. tin. molybdenum, nickel, tantalum, niobium, manganese ore, coal, monazite, rutile,diamonds, other precious metals and precious metals mine, and for the flotation colored, black metal,precious metals and other minerals. And we have export qualifications, our products sell well all over the world for several years, especially exported to Brazil. India. Indonesia.South Africa. Somalia, Philippines. Malaysia. Sudan, Nigeria. Iran, Russia, Ghana. Kazakhstan Kyrgyzstan.Cambodia,Vietnam,Korea,Mongolia and other countries.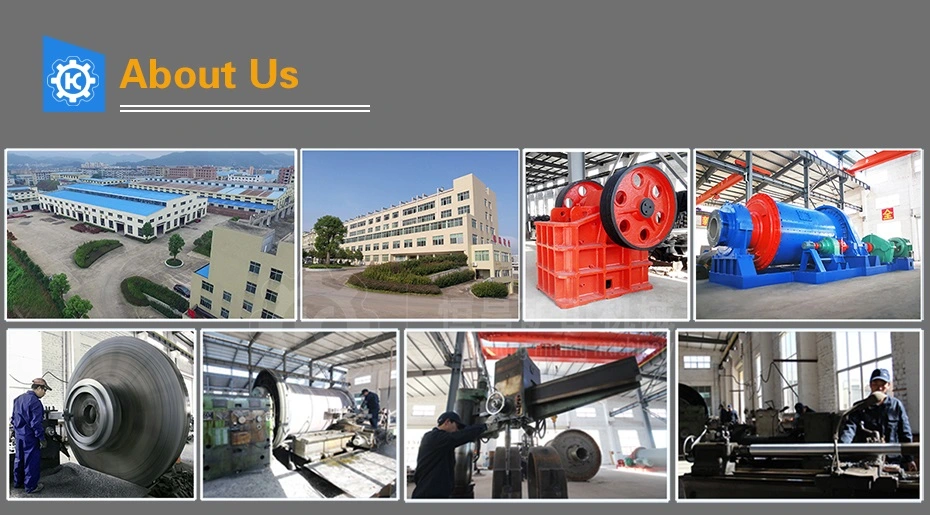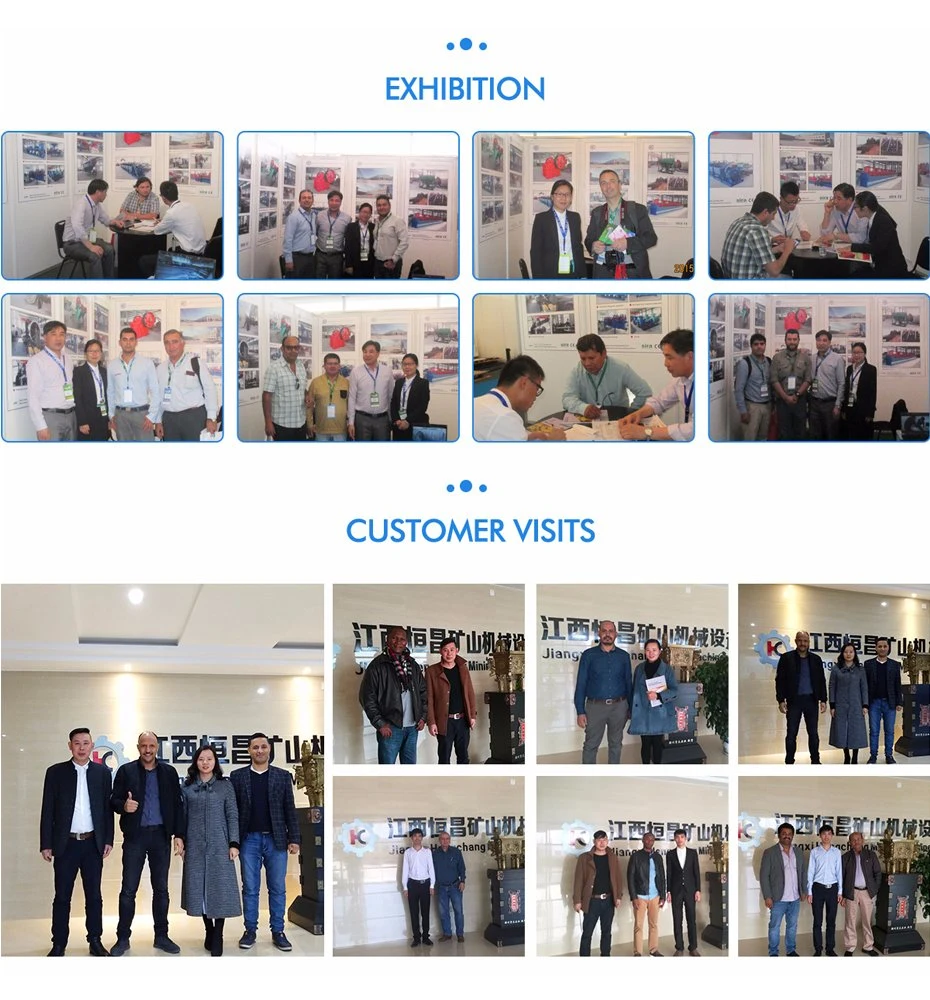 9.Our certificater: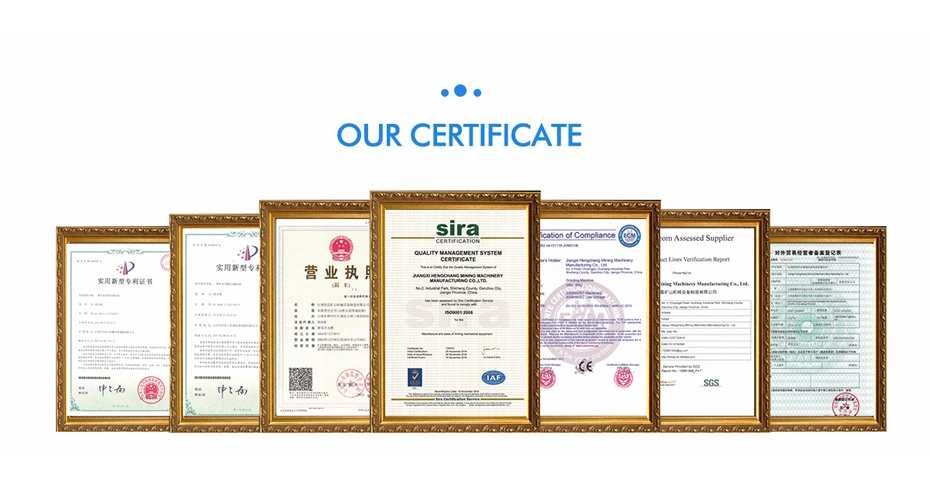 10.Our service:
1.Pre-sale services:
(1)Select equipment model;
(2) Design and manufactLire products according to clients' special requirement;
(3)Train technical personnel for dients.
2.Services during the sale:
(1) Pre-check and accept products ahead of delivery;
(2)help clients to draft solving plans.
3. After-sale services:
(1) Assist dients to prepare for the first construction scheme;
(2)Install and debug the equipment;
(3) Train the first-line operators on site;