Wet Gravity Separation machine of Low Price 6-S Mining Gold Shaking Table

Application
Shaking Table is one of the main equipment of gravity concentration. Shaking Table is not only widely applied on separating tungsten, the tin, the tantalum niobium and other rare metals and the noble metal ore. Also widely used in separation for Gold, Silver, Tin, Columbium, Tantalum, Titanium, Barium, Tungsten, Iron, Chrome,Manganese, Zircon, Lead, Zinc, Mercury, Copper, Aluminum, etc. The shaker effective recycling granularity scope is 2-0.037 millimeter
Deck Type
Shaking Table have three distinct deck designs available.
Course ore deck
is designed for recovering particles size from 0.5 mm to 2 mm;
Fine sand deck
is designed for recovering fine particles in the range of 0.074 mm to 0.5 mm;
Slime deck
is designed for recovering super extremely fine particles in the range of 0.05 mm to 0.074mm
Working principle
The working principle of Shaking Table is to use the combined action of the specific gravity difference of sorted
minerals, alternating movement of bed surface, and transverse oblique water flow and riffle (or notch groove),
to allow loose layering of ores on the bed surface and fan-shaped zoning. Then different products can be produced.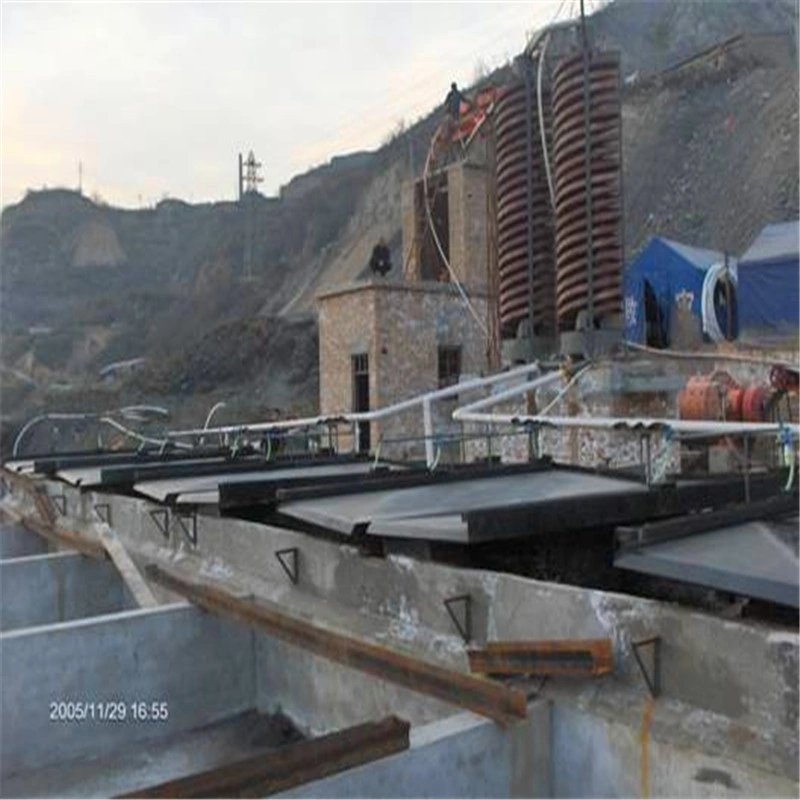 Technical parameter:
Model

Ls

<

6-s

>

Table structure

Glass steel material, composite structure

Table specification

1500-1850X4500mm

Sorting area

7.5 m2

Table direction

Left and right

Horizontal gradient

0.5 degree

Stroke

10-30mm

Stroke frequency

240-360c/min

Coarse

sand 2-0.5mm; fine sand 0.5-0.074mm; slurry 0.074mm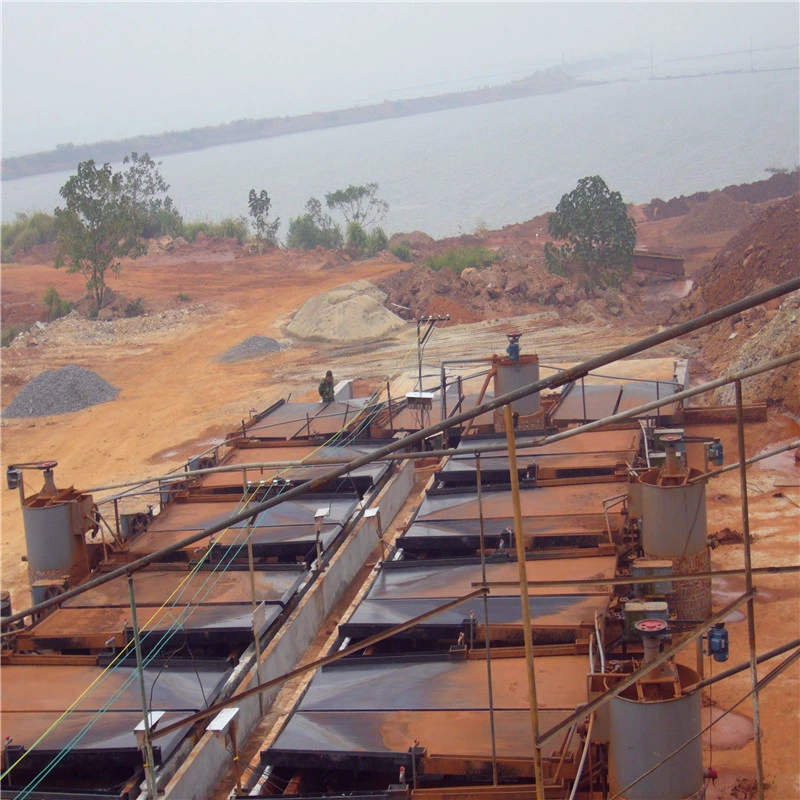 Our other related products: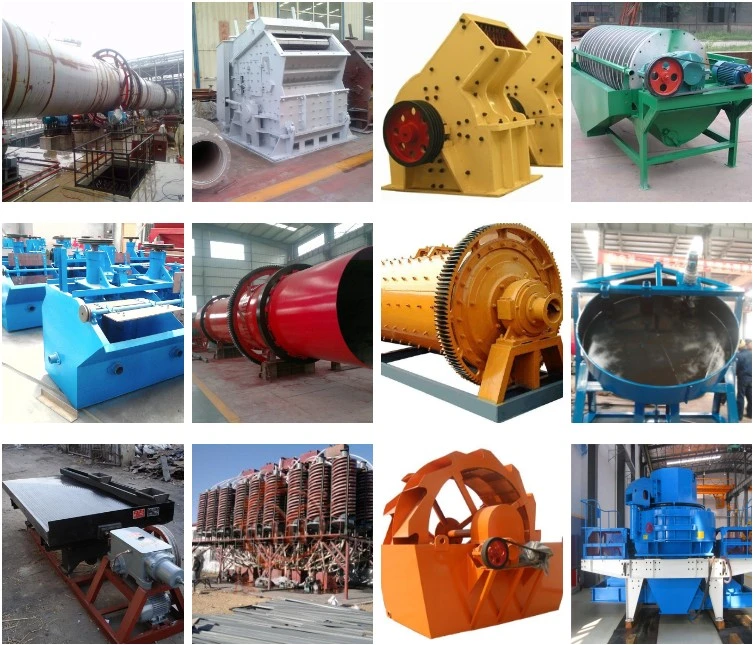 About our company: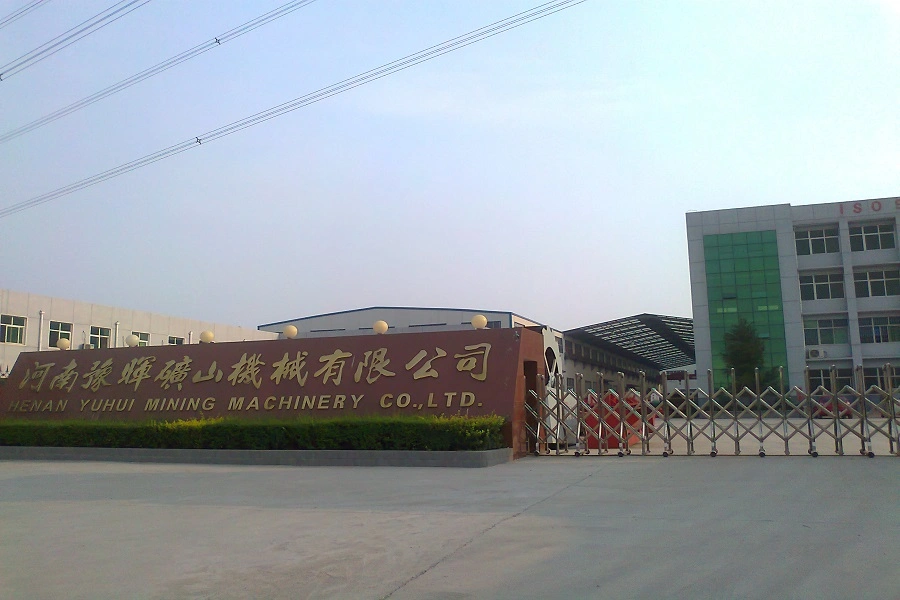 Henan Yuhui Mining Machinery Co, Ltd. is located in Zhengzhou city in central plains, which adjoins to ancient millennium Shaolin Temple (Kung fu Origin) to the south, and Yellow River to the north. With Kailuo highway and Longhai railway, it owns convenient transportation and pleasant scenery.
Establis
hed in the 1970s, Henan Yuhui Mining Machinery Co.,Ltd. has developed into a famous manufacturer through 20 years struggling and progressing, specialized in producing mineral dressing equipment, compound fertilizer equipment, cement equipment, as well as sand making equipment.
YuHui provides a connected sequence service with designing process flow, on-site civil engineering guidance, installing and debugging the equipment, training technical and operating people for clients. The company guarantees repair, replacement and refund and is warrantable to the complete machine for one year. It supplies accessories for a long period. Welcome inquiries and purchase from both new and old customers as well as worldwide friends.
About our customers: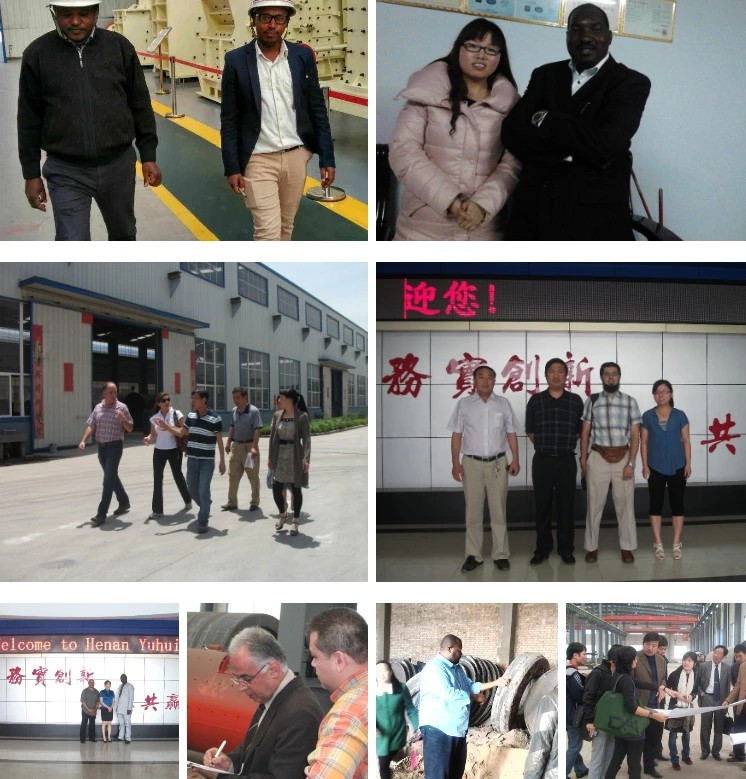 Each year we have the customers from world wide to our company for visit, like America, Malaysia, Indonesia, Philiphine, Sudan, Namibia, Zimbabwe, Zambia, Ethiopia, india, peru and so on.
Welcome to our company for visit.