1.Product Description
The centrifugal concentrator uses the difference in density between different ore particles to achieve the separation of the ore particles. It uses centrifugal force to enhance the film separation, which greatly improves the processing capacity of the equipment and reduces the lower limit of particle size recovery. It is suitable for the sorting and recovery of fine-grained black, colored and precious rare metal minerals. It can also be used for the recovery of fine metal ore in various mine tailings.
The centrifugal concentrator has the characteristics of good sorting index, low particle size of low-recovery fine metal ore, low energy consumption and no pollution to the environment. At present, the centrifugal concentrator has been applied to many large and medium-sized enterprises in China. The equipment is stable in operation and high in automation, and has achieved good sorting indicators. Compared with the original strong magnetic-reverse flotation process, the new process of the strong magnetic-centrifugal concentrator does not use any chemicals during the sorting process, which is beneficial to environmental protection.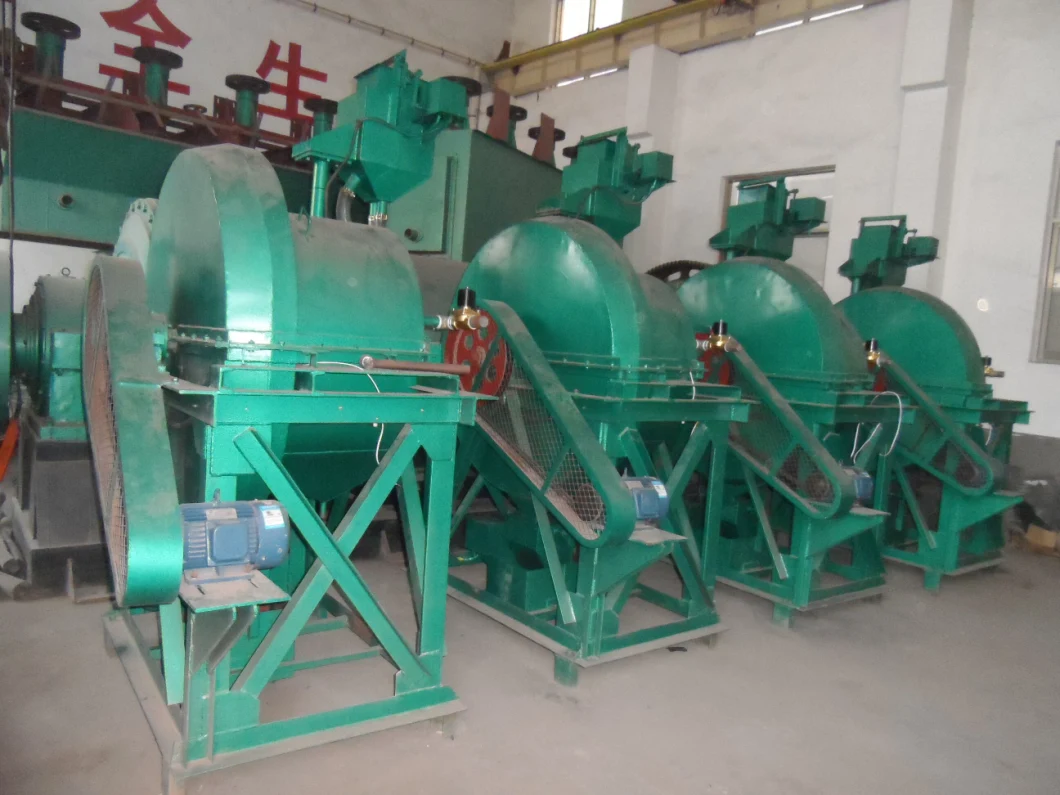 2.Working principle
Ore pulp is delivered by feeding pulp distributor through two location to the inner wall of drum, while the drum is spinning at high speed.
Ore pulp spins along with the drum. Under the action of centrifugal force, the heavier mineral deposits on inner wall and spins along with the drum. The lighter mineral grains spin at a speed different to drum. During the process of spin, lighter mineral grains will be discharged out of the drum. After 3 minutes, the pulp distributor will turn away from normal position and stop feeding ore pulp. After finishing discharging the tailings, discharging pulp distributor will turn away from normal position and be prepared to receive the concentrate. High pressure flushing water valve will switch on automatically and wash the concentrate down off the inner wall. Then the valve will switch off automatically.
After discharging all the concentrate, discharging and feeding pulp distributor will return to their normal positions and start another separation circulation.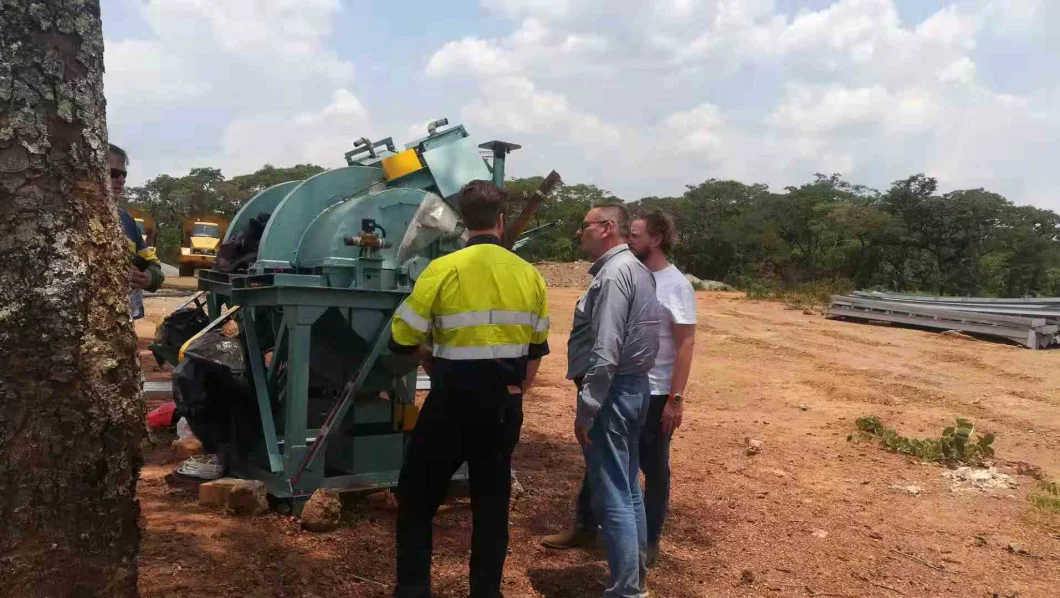 3.Product Application
Centrifugal separator is known as centrifuge or centrifugal chute. Strong centrifugal force produced by high speed spin strengthens the process of gravity separation and effectively recover the ultrafine ore particles. Nowadays, centrifugal concentrator is widely used for the recovery of gold, tungsten, lead, manganese, iron, etc.
4.Main Features
1. Very effective for the process of ultrafine ore slime, The recovery rate of 37-39 micron is over 90%.
2. Under the action of centrifugal force, the process of gravity separation is strengthened and the separation time is much shortened. Therefore, the capacity of centrifugal concentrator is much bigger.
3. Small land coverage and high automation.
5.Technical Parameters
Model
Drum Dia.(mm)
Drum Slope(°)
Drum Speed(r/min)
Input Size(mm)
Input Thickness(%)
Capacity(m3/h)
Power(kw)
Dimension
(mm)
Weight(kg)
LX-Φ800x600(Rough)
800
4
450
-0.074
15-25
1.2-1.5
3
1920×1300×2540
1100
LX-Φ800x600(Fine)
800
5
380
-0.074
15-25
1.2-1.5
3
1920×1300×2540
1100
LX-1600
1600
5
105-405
-0.074
15-25
1.5-4.5
11
2900×1900×3900
4500
LX-2000
2000
5
105-405
-0.074
15-25
6-7.5
17
3566×2334×3900
7500
LX-2400
2400
5
105-405
-0.074
15-25
5-10
22
3700×2400×4100
12000