Product Description
China Supplier Gold Gravity Separator Machine, Jigger Machine, jigging machine
1. Brief Introduction
Sawtooth wave jig is a new type of gravity separationequipment developed and promoted in recent years. Due to its large processing ability, wide strength, high recovery rate, simple operation and maintance, energy-saving and environmental protection.It is widely used for mineral benefication of placer gold, tungsten, tin, iron,manganese, titanium,chromium, sulfur, coal, diamond and so on, and the smelting slag recycling for manganese slag, chromium slag and stainless steel slag, the metal recycling and proposal of ore tailing.
Sawtooth wave jig is revised and manufactured based on the stratified theory of the jigging bed and the adequate analysis of other conventional jigs. The use of CAM mechanism transmission encourage water generate pulsation curve in the shape of sawtooth wave, which makes the rising water faster than the falling water.Short rising time and long falling time overcome the defect of traditional jig. This breakthrough dramatically complifies the loose degree of the bed layer and mitigates suction action, facilitates the precipation of coarse ores and improves ore recovery rate.Our jig machie is currently one of the ideal energy-saving gravity separation equipment with many advantages:
1)Large capacity
2)Low water consumption
3)Simple operation and low maintance
4)Stepless speed regulation
5)Vibrate evenly & the minerals can be processed uniformly
7)Energy-saving & environmental protection
8)A wide range of particle size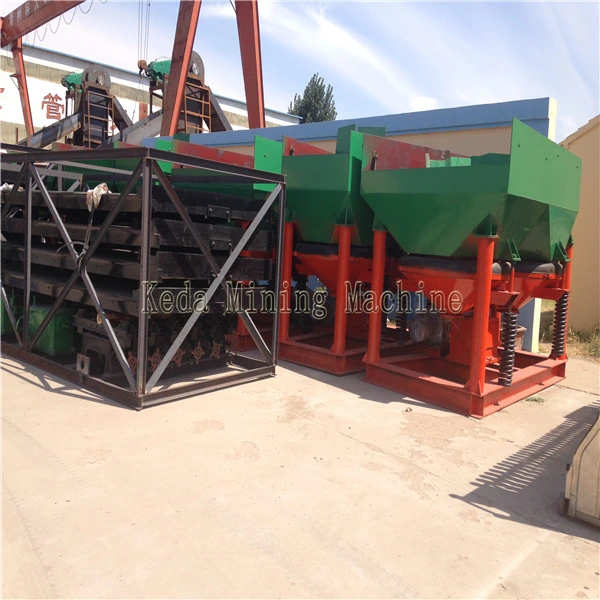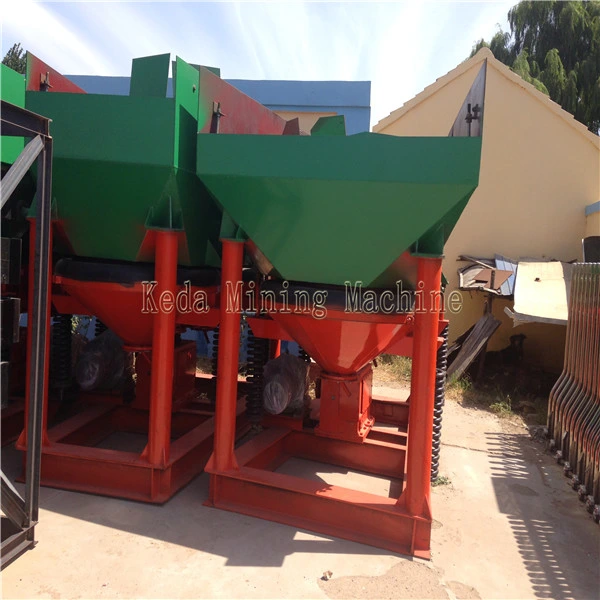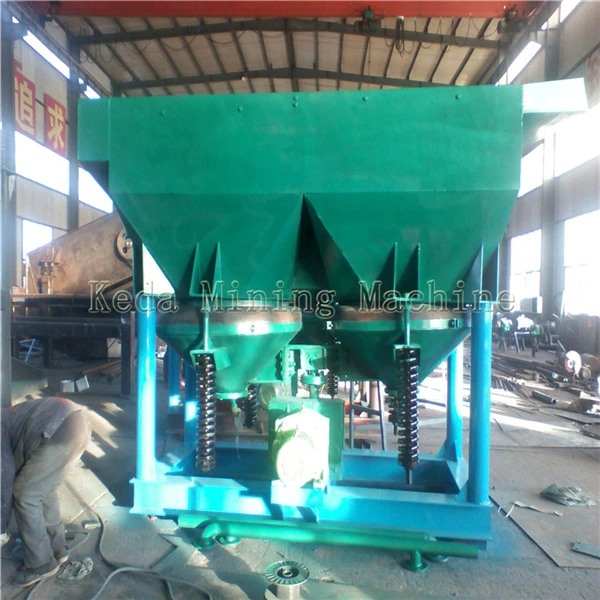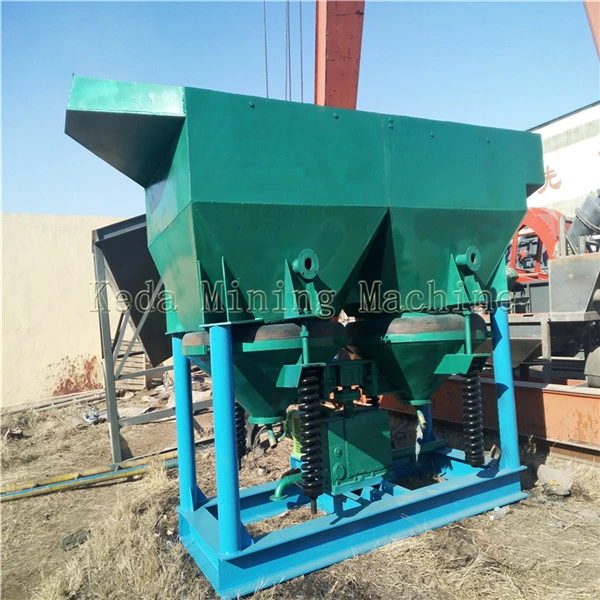 2. Basic Parameter
It is just for your reference, it will be designed as requirement.
Model
JT-0.57
JT1-1
JT2-2
JT3-1
JT5-2
Jigger Chamber
cross-section shape
trapezoid
trapezoid
rectangle
trapezoid
trapezoid
L*W mm
750*950
900*1500
1070*1070
960*2000*1950
1200-2000*3150
num of bolumns
single
single
single
single
single
jigger chamber
0.57
1
2.28
3.3
5
Stroke coefficient
0.57
0.64
0.45
1
0.58 single motor
0.45due power
The largest feed particle size
6
5
10
≤20
8,on the screen automatically mine≤60
Processing ability(t/h)
1-2.5
2-3
4-8
10-15
20-25
Water consumption(m3/h)
1-2
2-3
2-4
3-6
5-10
Electrical machine
model
YCT132-4B
YCT100L-6
YCT32-4
YCT-4B
YCT200-4A
power(kw)
1.5
2.2
3
5.5
5.5 double power
7.5single motor
Dimension L*W*H(mm)
1530*780*1550
2060*1112*1890
2870*1520*1860
2662*2000*3030
3940*2006*2580
Weight(kg)
612
989
1637
3260
3854
3.Packaging & Shipping
In containers or as required.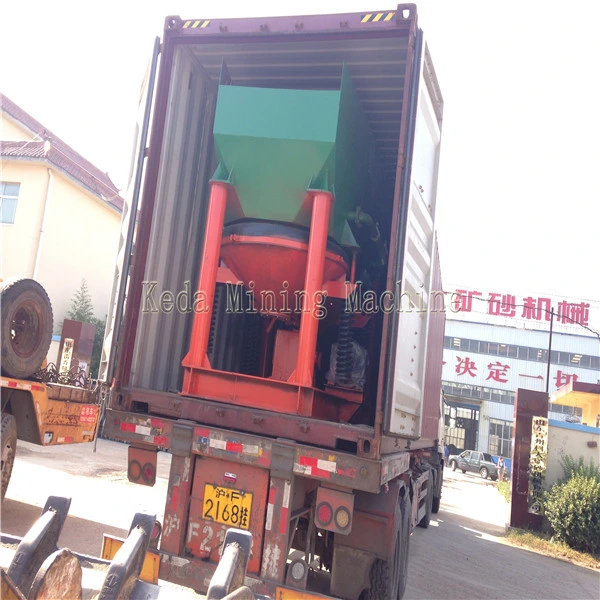 4. Our services
1)Rational and practical design according to your request.
2)We can provide free repair if quality problems emerge with the warranty period.
3)Providing whole production line equipments and spare parts with the best price.
4)24 hour technical support by emil or telephone
5) Overseas service is available according to the contract.
5.FAQ
1.Is our company a direct or indirect producer? - Our company is a direct producer.
2. What's the main product of our company? - Our main product is Gold mining equipments.
3. Are our products certified or patented? - Yes, we only provide certified products.
4. Can we offer good after sales service? - Yes, the warranty of all our products is one year and all spare parts will be provided fast and cheap forever.
6. Questions;
In order to give you a reasonable price, could you tell me the following info.:
1) The working capacity you need(tons/hour)
2) What will you use it for? for gold, diamond or others?
If you are interested in our products, pls don't hesitate to contact us. We will try our best to serve you!
Thanks so much for your browse!
Maggie Wang